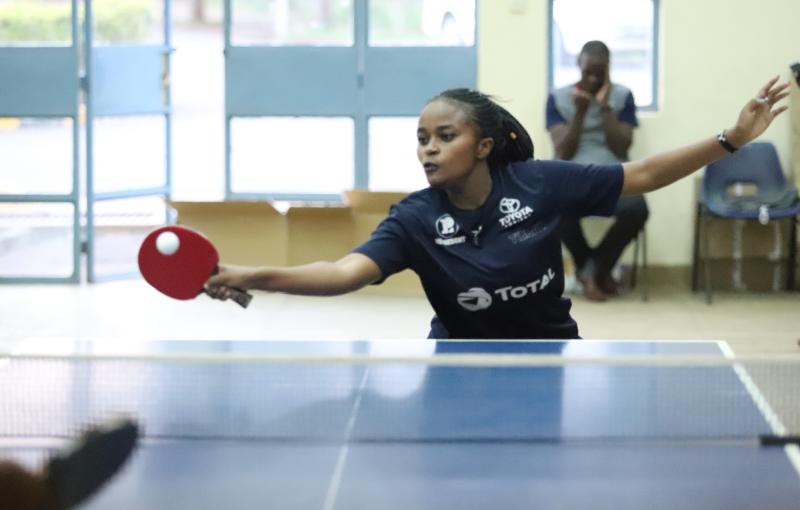 All table-tennis activities in the country have been postponed indefinitely due to the coronavirus pandemic.
According to the Kenya Table Tennis Association (KTTA) Chairman Andrew Mudibo, the decision to postpone the 2020 calendar of activities was reached after serious consultations with key stakeholders in the tennis fraternity, but have promised to resume activities once the coronavirus dust settles.
Mudibo said the move is aimed at protecting the players and the fans.
"They are our top priority and the precautionary measure is being adopted in the best interests of stakeholders. Sports is not a cure to the virus but in the spirit of staying home and social distancing, we are putting all events on hold until things clear up." Said Mudibo.
He also added that KTTA will continue to monitor the situation on a daily basis to ensure that players stay safe at home.
The Chairman, however, urged players to continue with individual training to keep fit while also reminding them to observe measures to prevent infections of the COVID-19.
"We encourage players to stay at home but also carry out light training just to keep fit while also protecting oneself. Please wash your hands regularly with soap and water or alcohol-based hand rub. Cover your nose and mouth with disposable tissues or fixed elbow while you cough or sneeze Avoid contact and stay at home.''
In the meantime, the association has expressed its deepest sympathies but remains optimistic that the global pandemic will be over soon.
"Coronavirus poses a threat to the well-being of the entire sporting fraternity and indeed human race with more than a million people already infected globally. The number of people reported to have succumbed to the deadly virus has also risen to worrying levels."
Mudibo also condoled with the Kenyans who have lost loved ones. President Uhuru Kenyatta yesterday announced that the death toll now stands at 6, with 158 confirmed cases, 4 recoveries and 10 closed cases.
"On behalf of the Kenyan table tennis fraternity and on my own behalf, we convey our heartfelt condolences to the bereaved families, relatives and friends of those who have passed on. We wish those infected a speedy recovery. It is our prayer that the relevant stakeholders will work tirelessly to innovate some means to contain the spread of this virus ostensibly to save the sporting industry from imminent collapse."
Italy is currently leading with16,523 deaths as the global death toll hits 75,000. However, 286,000 people have recovered from the deadly virus.
Elsewhere, for the first time since World War II, this year's Wimbledon tennis championships was canceled due to the coronavirus outbreak.
The grass-court grand slam was slated for June 29 but a decision was made to scrap off the game that can be played individually against a single opponent (singles) or between two teams of two players each (doubles).
Tennis is a sport that started in England in the 19th Century with four major tournaments which include: Wimbledon, US Open, French Open, and Australian Open.