Former swimmers cry foul over team Kenya selection criteria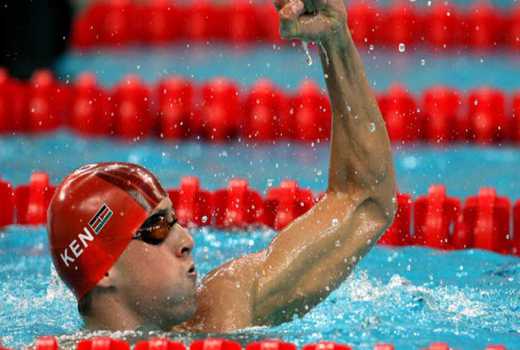 A group of Kenyan veteran swimmers have accused Kenya Swimming Federation (KSF) of biasness earlier this week, in Nairobi.
Speaking to Kenyan media, the three agreed that the final Kenya team to represent the country in the forthcoming commonwealth games in Australia, was not fairly selected.
"I don't think there was transparency in the selection of the final five. The federation has many camps with in, causing rifts with the same individuals who have personal interests," a dejected Conrad Thorpe said.
Thorpe who captained team Kenya in the late 70's and also has been a member of the federation questioned the integrity of some members from the federation who are accused of favoring their friends and children.
However, Kenya Swimming Federation (KSF) Member of Interim Management Committee (MIMC) Reginald Okumu denied the accusations via phone adding that the federation decided to change the formats for qualifying to CANA as a measure of improving the swimming standards in the country and later the commonwealth games.
"For those who will travel for Commonwealth Games, we used the criteria where swimmers with the highest FINA points will qualify and for those who travelled to CANA, we ranked all of them and then finally selected two swimmers from every event,"
According to Okumu, the National Olympic Committee (NOCK) has only allocated five slots; two men and three ladies to Australia for the event slated for April 4th -16th. KSF insists that the swimmers were selected based on the (FINA) point criteria.
"MMIC is lying to the Kenyan public and the ministry of sports by admitting that they used a specific criteria to select the final five. During our time at the federation we used to give our swimmers an opportunity to develop by using the 'tiers criteria'. Our system made sure that everyone was included and given a chance," said Shamla Fernandes, a former swimmer and member of the federation.
The final five selected by KSF are Sisters Sylvia and Maria Brunlehner who will be joined by Emily Muteti in the women's category. The boy's team is made up of Issa Abdallah Mohammed and Steve Maina Kimani who have finalized the five slots set aside for the Kenyan swimmers.
Maria tops in the FINA ranking with 758 points followed by Muteti with 750 and Sylvia 730, while Abdalla has 711 followed by Kimani 668.