Ibrahim Ndung'u's sharpened skills earn him a bronze in handgun championships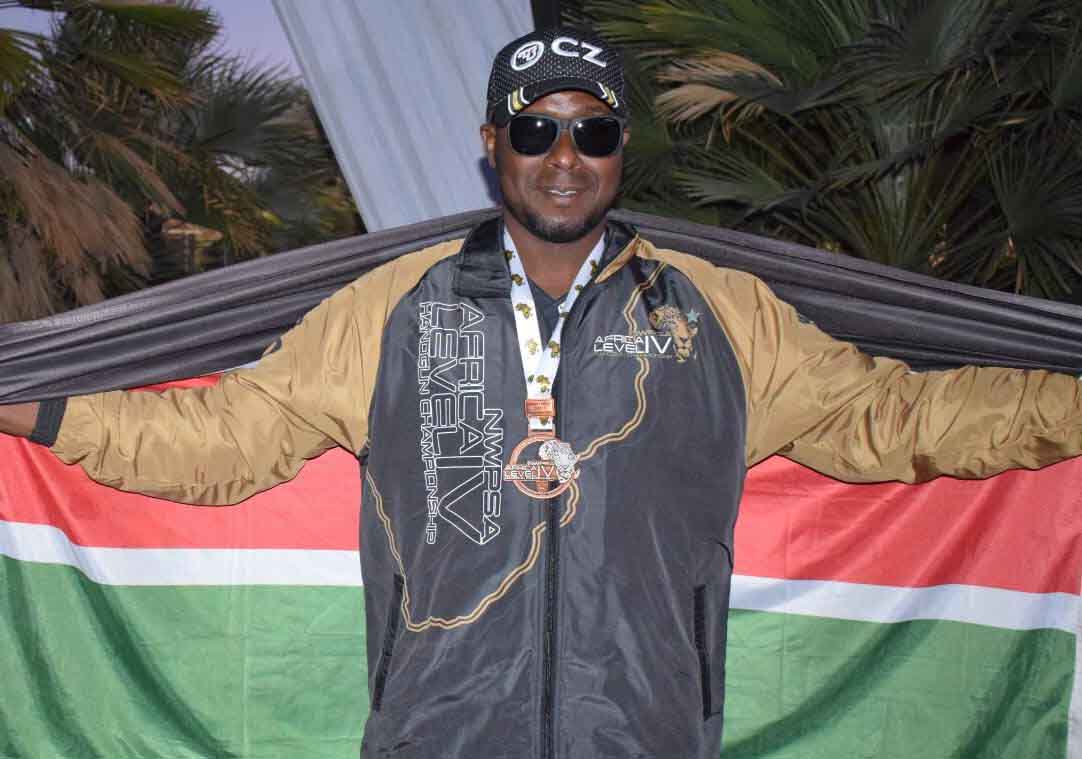 Ibrahim Ndung'u of Kenya put up a fiery effort to win a bronze medal over the weekend in the just concluded International Practical Shooting Confederation (IPSC) African Level 4 handgun Championship in Stilfontein, South Africa.
Ndung'u, who could not hide his excitement after bagging the bronze in the Production Division Class C said consistency and discipline in training are what has brought him this far.
"I am so happy to win this medal. I have been working hard for it for the past four months through consistent training and this win did not come as a surprise to me. I feel proud that my training for the past 4 months did not go to waste," said Ndung'u.
Ibrahim opines that of all the IPSC divisions, production division is the most heavily contested division among them.
Out of the 392 participants who took part in the championship, 143 shooters competed in the production division only. The rest were spread in the classic, standard, open and revolver divisions.
Reiterating that South Africa has very good shooters, Ndung'u said it was his first time to do a 3-day shooting competition on 24 stages and it was tiring.
"We started very badly. I live in Mombasa where the temperatures are 33-35 degrees, but here the first day of the competition was rainy, extremely cold and windy. It took time for me to adjust, but I thank God all went well."
Though they didn't win medals, Ibrahim hailed his teammates Sammy Onyango, Gikonyo Mwangi, Sunny Syan and James Kariuki for the spirited effort they put in the heavily contested tournament saying they shot very well.
"My favorite moment was to see my fellow Kenyans joining the rest of the world here for the competition. I appreciate them for representing our country," he said.
Ndung'u who shoots both IDPA and IPSC disciplines says IDPA is like driving a car in a congested town while IPSC is like driving a car on the runway. The rules are very different.
The South African Practical Shooting Association (SAPSA) Vice Chairman Wanda Zama thanked all the participating countries which included Namibia, Kenya, Zimbabwe, Thailand, Germany, Norway and USA, saying he hopes they enjoyed not only the shooting but also the country.
After his maiden win in the Level 4 IPSC championship, Ndung'u says he will continue training hard in preparation for the IPSC world championship.