Fireworks expected as Neymar Junior Five-A-Side kicks off in Mombasa today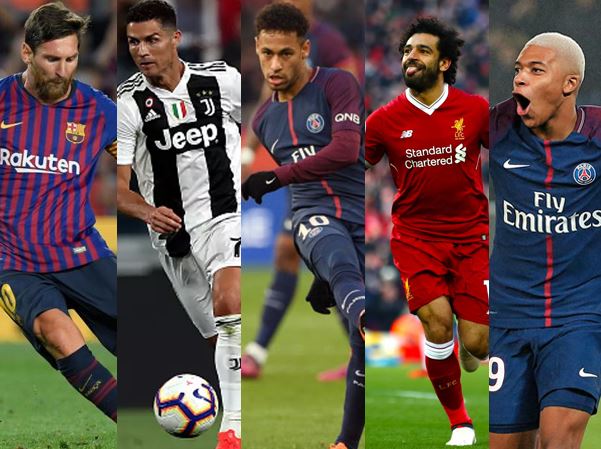 Kenya is among the 30 countries that will kick off the coveted Red Bull Neymar Jr Five-A-Aside football tournament this weekend.
The competition seeks to find one of the finest teams to represent the countries in an international showpiece where the winners will play Brazil and PSG striker Neymar and his selected dream team comprising of Lionel Messi, Luis Suarez, Kylian Mbappe, Paul Pogba and Eden Hazard.
"You'll need to think carefully when making your selections to ensure you have all the right ingredients in your squad," Evanson Liyala of Team Gamerz FC on his 2019 experience in Brazil.
"Skills and focus are crucial in this short and fast game, but don't forget to add defensive stability to your side if you want to make it," he added.
Mombasa will hold its grassroots selections on Saturday.
The local qualifiers will be held in Nairobi on October 24 before the national finals where the crowned champions will earn a ticket to represent Kenya at the World Finals where they will take on the best opponents from across the globe.
The world finals champions will take on Neymar's five-a-side hand-picked dream team.
The five-a-side football tournament is a 10-minute intense action with no goalkeepers.
Teams lose a player every time the opposition scores.
So far, the championship has attracted over 400,000 players from more than 75 countries and six continents since its inception in 2016.
Kenya was represented at the 2019 World Final in Praia Grande, Brazil by Team Gamerz FC who impressed by beating Neymar Jr's Global Five Team in their opening match.
But it was Hungary's mixed team Zsírkréták that displayed a mix of skill, strength and speed on their way to becoming world champions that year.
In the previous year, Kenyan champions Capital-FM FC represented strongly and advanced out of a tough pool beating Japan, Belgium and Argentina.
They bowed out of the tournament in the Round of 16 knockout stage after losing to South Africa.
The prize for conquering the National Final will be a ticket to the World Finals to take on the best teams from across the globe, where Neymar Jr will personally crown two new champions in the women's and mixed categories.
In addition to that, the two winning teams will also receive a once in a lifetime opportunity to play a match against Neymar Jr himself and his hand-picked selection of world-class teammates.
"Now, it's time for you to put the word out among friends and fellow players and get busy constructing your very own team of world-beaters," Tournament sponsors Red Bull.
More bout the tournament
-Played by five players each
-Opened to players aged 16 to 35 years old.
-This year's event to involve more than 30 countries from 6 continents