Olympics Kenya honours Kenya Charity during athletes Gala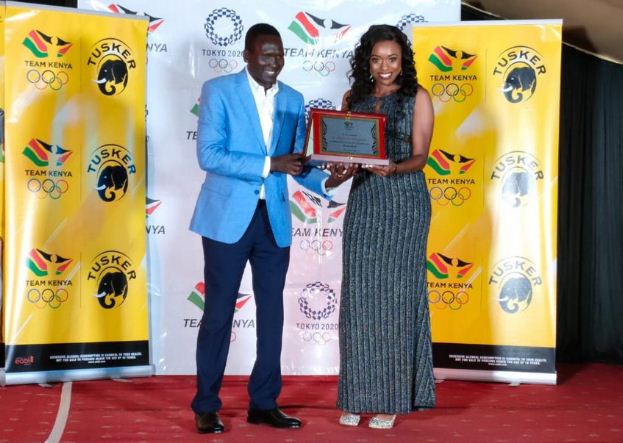 The National Olympic Committee of Kenya (NOCK) is on a charm offensive to woo corporates as they set their eye on Paris 2024 Olympics.
On Wednesday, NOCK hosted the 87 athletes, who represented Kenya at the 2020 Tokyo Olympics to a Gala in Eldoret.
On September 30, the Olympic body also hosted Nairobi-based Team Kenya athletes and sponsors to a dinner to appreciate them. NOCK recognized Government for 90 per cent funding of the 2020 Tokyo Olympic Games as well as East African Breweries Limited and Charity Sweepstakes Kenya.
Ahead of the Gala in Eldoret, Kenya Charity Sweepstake CEO Yaron Farachi said their organisation shares in the vision of the Government and NOCK in developing sports in the country.
"Kenya Charity Sweepstake recognizes the significant role the athletes play in hoisting the country's flag," Farachi said.
"To be able to compete at the highest level calls for selflessness and discipline, the values which Charity Sweepstakes, in its 50-year heritage shares in."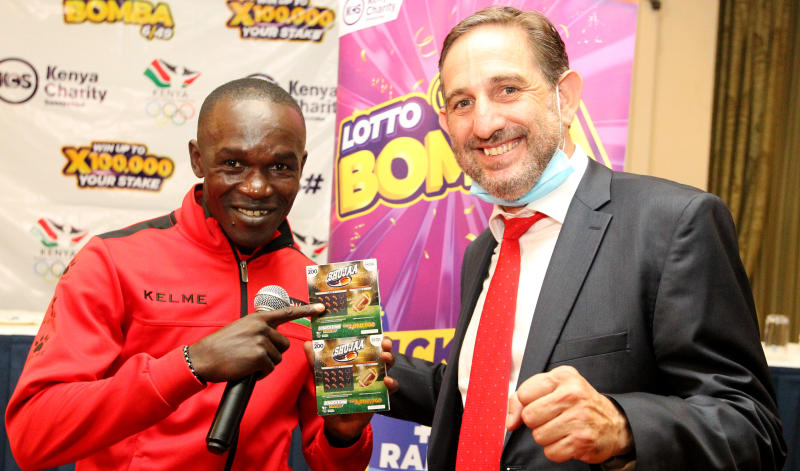 Speaking when she received Charity Sweepstake Kenya award for their outstanding partnership with NOCK,
Head of Marketing Veronica Njeri said they will continue supporting sports development efforts in Kenya.
"We feel honoured as Kenya Charity Sweepstake to be recognized by Kenya National Olympic Committee. This award today demonstrates their confidence in Kenya Charity Sweepstake and we don't take it for granted," Njeri said when she received the award on Thursday.
Kenyan athletes will enjoy major financial support through to the Paris 2024 Games thanks to the partnership between National Olympic Committee of Kenya and the Kenya Charity Sweepstake.