Legendary athlete Tegla Loroupe and team to host peace meeting on community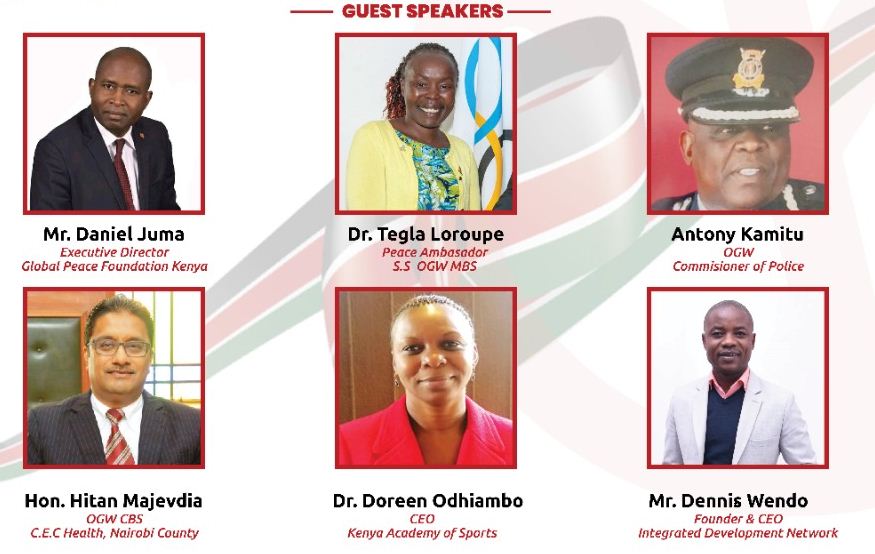 Community and relationship foundation will on Friday September 24th host a peace meeting in Nairobi - with the participation of various leaders and parties influential in the community peace process.
The community conversation, titled " Nyinyi Na Sisi peace Dialogue Program " brings together six guest speakers who include; Dr Tegla Loroupe (Peace ambassador), Antony Kamitu (OGW commissioner of police) , Mr Daniel Juma (Executive director global peace foundation Kenya), Hon Hitan Majevdia (OGW CBS CEC Health Nairobi county), Dr, Doreen Odhiambo (CEO Kenya Academy of Sports) and Mr. Dennis Wendo of Founder and CEO integrated development Network.
The peace dialogue day meeting aims at shaping peace in the society in which sports are also a unifying factor since it is a powerful tool to promote peace, tolerance and understanding, bringing people together across boundaries, cultures and religions.
It aims to deliberate on people affected by drug and substance abuse and also a peaceful coexistence of warring communities in Kenya.
The event, which is open to all, will also give attendees an opportunity to share their ideas on needs to be addressed in the society.
The agenda of the meeting will deliberate the following items:
Talent development through sports
Peace & cohesion
Drug & substance abuse
Peace through sports
Peace & elections
Crime and post-election violence
Peace, sports & conflict resolution
The conference, slated to start from 9:30am to 1pm on Friday September 24th.