Arrival of South Africans is a great lesson to Kenyans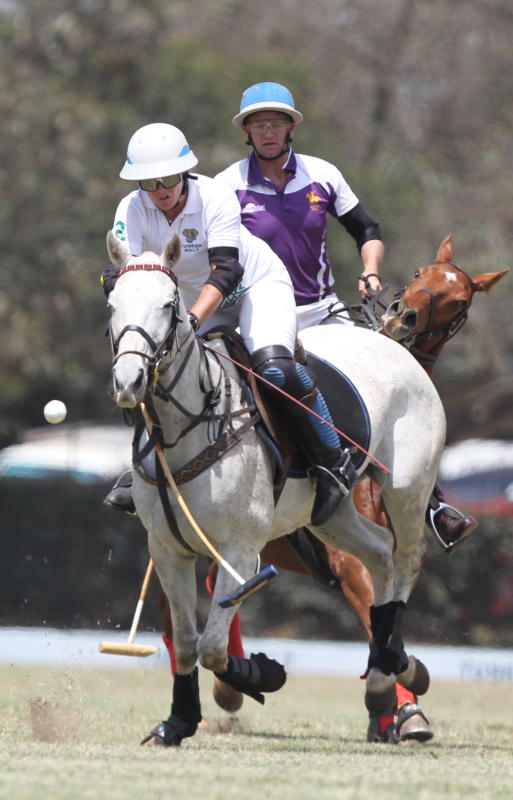 The presence of South African polo internationals has boosted the experience of Kenyan players, both upcoming and current stars.
Although the South Africans finished runner-up to Kenya Tusker Malt team of handicap 5 Casimir Gross, Tiva Gross (2.5), Harry Griffiths (1.5) and Jonathan Stichbury (1), their participation in the Kenya International 10-Goal Championships at Nairobi Polo Club must have been a blessing to the homeboys.
The South Africans team had handicap 4 captain Chris Lund, handicap 3 William Crowe, handicap 1 Luke Barnard and handicap 1 Adrian Lavarin. All players were below 23 years old.
The ambitous Lund, only 23 years old, has represented his country in South Africa Schools Championships in China and New Zealand and has also played in America, England and Argentina.
Crowe (William) 20, has competed in America and Argentina and was part of the South African junior team for three consecutive years and plays in position 3 or 4 in the national team.
Lavarinhas (Adrian), at 17, is the youngest team member, who has focused exclusively on playing polo in competitive championships and is a member of South African Junior Polo team while Barnard (Luke) is also an experienced handicap 1 player.
Kenyan international handicap 5 Casimir Gross said the only difference between the two countries is that the South African polo is fully professional as opposed to Kenya's, which is purely amateur.
South Africa has more handicap 6-7 players in Africa with a possibility of being in the same league with Argentina and Great Britain, the global powerhouses.
"They have all the time to play polo when we only do it at specific times due to tight engagements in different professions. Their young players get involved with experienced players in top championships," Casimir said.