Kake: God of the game for hockey fans in Kisumu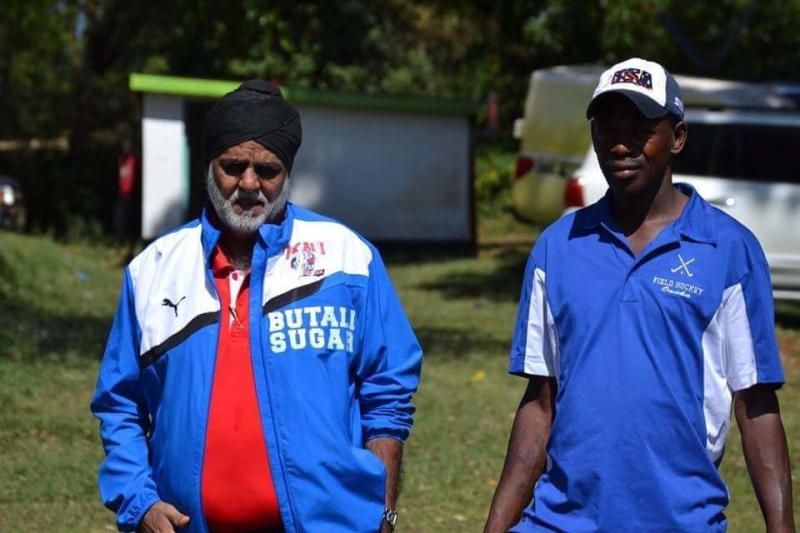 Kenyan hockey fans are mourning Parminder Singh Saini 'Kake'.
While Kenyans are mourning a legend, in Kisumu, folks are mourning a hockey god.
Kisumu Governor Anyang Nyong'o captured the mood of the residents during his Madaraka Day speech, with the one-minute silence observed to honour the legend.
As if to rub salt to the wound of the lakeside folks, another former top hockey player Julius Odera also died this week before they could overcome the pain of losing Kake.
Social media was this week awash with glowing tributes for the fallen 'god' of hockey, an unassuming and affable well-built player who had the strength of steel and a rare talent of flare.
"We will miss you Kake. Go well legend, a true son of Kisumu. Om shanti Om shanti," wailed Chris Nyaoro, a marketer, who grew up in Kisumu where the most preferable pastime, other than rhumba music, is football and hockey.
Kisumu's social life in the 1970s, heading into 1980s, was defined by music and sports.
In sports, football ruled the roost, then hockey came second.
Boxing and, much later, basketball, were also popular, but not to the level of the former two.
Nurturing talent
As Kisumu Hot Stars and Black Stars were churning out players for Gor Mahia and Luo Union (later Re-Union), Kake and Aridhaman Singh Thind were identifying talented hockey players from primary schools and channeling them, mostly, through Kisumu Boys High School, and later Kisumu Day.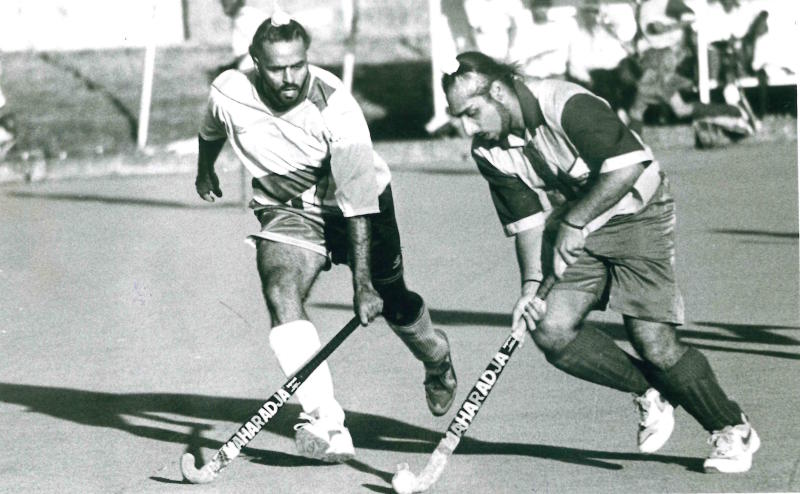 Thind who was teaching mathematics at Kisumu Boys High School.
So as Gor dominated football, in Kenya and in the region, Sikh Union (later Simba Union) hockey clubs and Kisumu Boys High School were formidable forces in club and schools hockey competitions.
Kake inspired many players to join hockey, drawing talent from local community, and many from the Asian extraction, who looked upon him as a role model and something of a deity.
While football was a working class hobby, hockey was a tad higher, something to define one's social status, the sport for the middle class.
It was cool and trendy to be a hockey player, and go to Kisumu Boys High School, too.
Players got enviable attraction from the youth, especially the opposite sex, as they donned flashy hockey kits, complete with the stick, while strutting the streets like they were in a pageantry runway, on their way to training grounds at Simba Union or Kisumu Boys.
And the school, did not disappoint.
Thanks to Kake's spirited determination, drive and passion, as Thind's chief's scout, Kisumu Boys won national hockey title for six straight years, save for 1979 when they lost to Aga Khan High School.
It was a culmination of many years of investing in the sport by Kake and his financially endowed friends from the Asian community, who controlled the economy in the lakeside city.
Inspirational Kake
Unlike football, hockey is a fairly expensive sport, but Kake and his friends ensured a constant supply of the latest equipment and kit.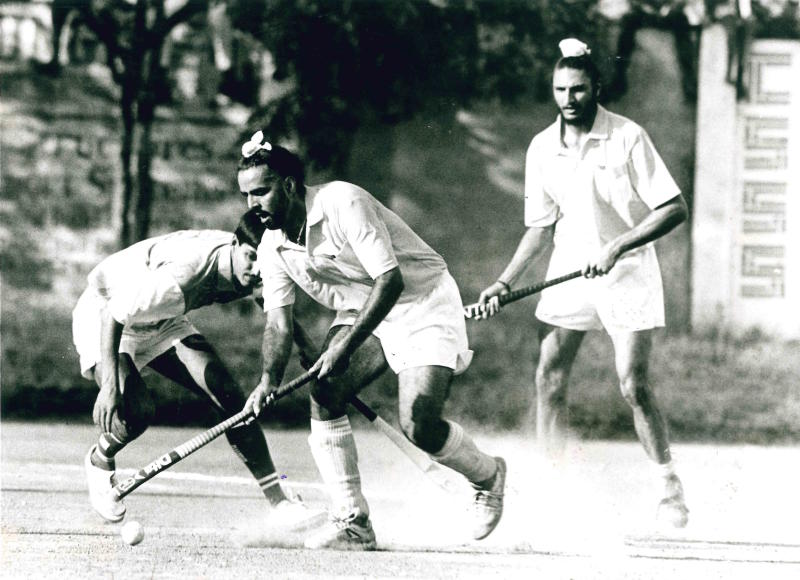 "He was 'le patron' of the sport," recalls Ronny Owino, a multi-talented sportsman who played basketball, football and hockey.
"When we were young, we drew inspiration from Kake, and even some of us who did not join Kisumu Boys, kept the fire burning at Cardinal Otunga High."
Owino is the basketball coach at Strathmore University.
"Kake demystified the myth that Asians were of weaker physique. He could tackle hard, play with flare and was a leader of the sport, both in and outside the pitch.
"He also did well in discipline and management, which I borrowed a lot from," he said, adding that he was always the first to reach the training grounds.
Claudio Owino, an Eldoret-based eye specialist, recalls that generation of hockey players like Kake, Gurbir Singh 'Thigo', Lucas Alubaha and Gilbert Ogolla Manyasi with nostalgia.
Their generation preceded that of Simi Goyal, Peter Akatsa, Mike Omondi and later Julius Odera, Charles Oguk, Paul Omany, Oriso who popularised hockey in Kisumu and the entire western Kenya.
Owino, who played for the national team in 1980s, avers that Kake influenced local players who went to schools outside Kisumu like Maseno School where he was between 1976 and 1979, and Cardinal Otunga High, the alma mater of Ronny, Paul Omany, Phillip Omany, Victor Oduba, Fred Oduba, who all excelled in hockey and other team sports.
Omany (Paul) proceeded to play professional hockey in Italy, thanks mainly to Kake's inspiration and leading role in popularising the sport.
His influence could still be felt much later, with the arrival on the scene of the generation of Cliffe Odendo, Brian Aduda, Senge, who landed in the Kenya Army team.
The surplus of this raw talent saw the formation of Butali Sugar hockey team. Kisumu also dominated hockey in the Inter-Municipality Games during this same era.
Kisumu Simba left a huge footprint in the hockey league, while Kisumu Boys was among the best in football.
Dennis Manyasi, Gilbert Ogolla's younger brother, recalls how the Kake generation left influenced the youth of Kisumu on which sport to take.
He recalls vividly when 1971 World Cup champions Pakistan went to Kisumu to face Nyanza Combined at Kenyatta Sports Ground.
"The town just went into ecstasy and Gilbert could not think of any other sport thereafter than hockey," he recalls.
Omulo is a former Sports Editor at Standard Group.