KCB commits Sh100 million towards WRC Safari Rally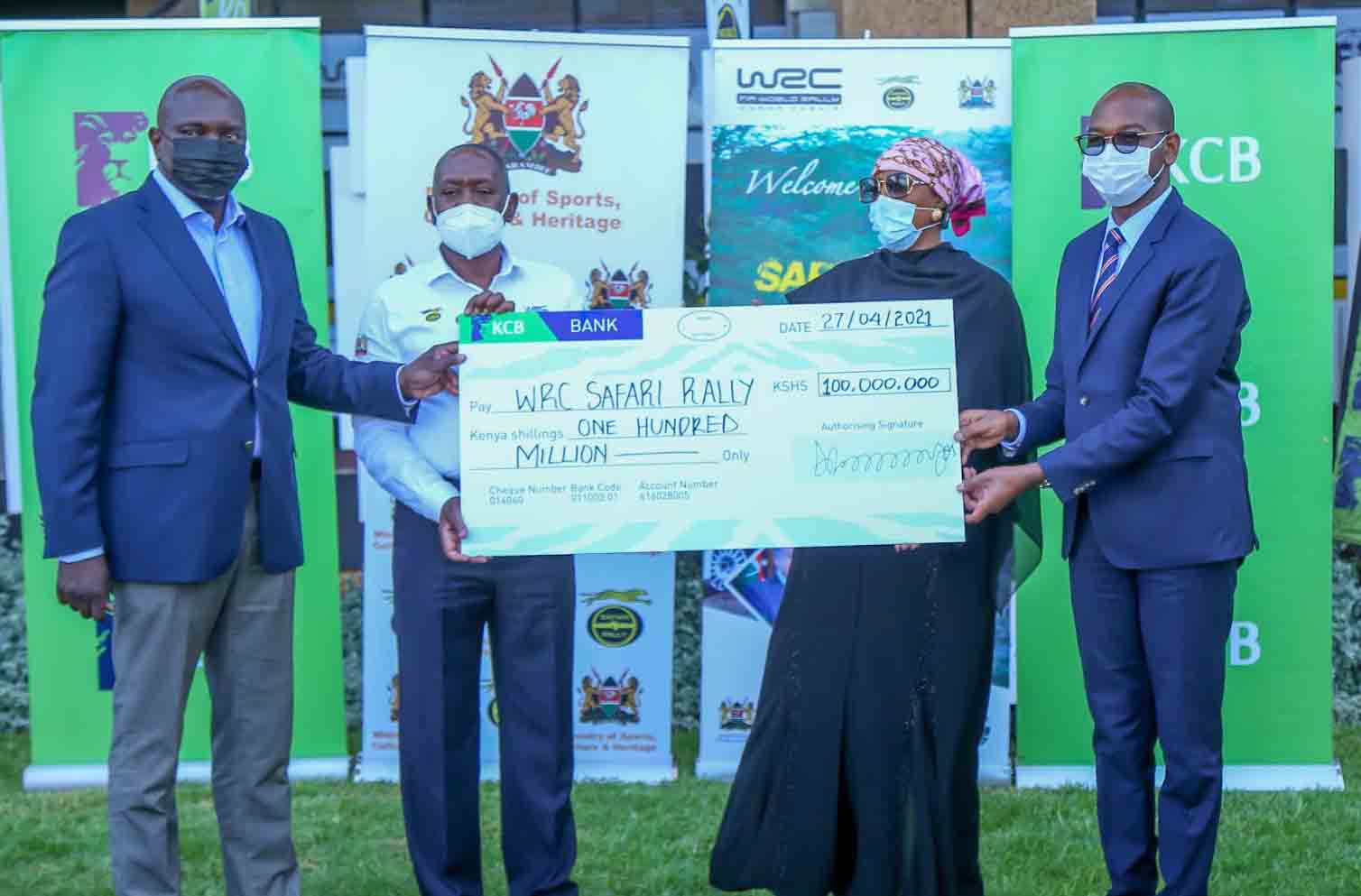 KCB Bank Kenya (KCB) has today committed Sh100 million in sponsorship towards the World Rally Championship (WRC) Safari Rally Kenya set to return to Africa after a 19-year absence.
The championships are scheduled for June 24-27.
KCB Group CEO and MD Joshua Oigara, while presenting the cheque Sports, Culture and Heritage Cabinet Secretary Amina Mohamed on Tuesday, April 27 said the bank was keen on making contributions towards sports in East Africa as a way of providing support to communities.
"We take pleasure that our sponsorship has sustained motorsport and helped build a critical mass of talent competing in local and international platforms. The ambition is to progress this association into the elite level of global rallying. We believe the upcoming event is a great opportunity to demonstrate Kenya's growing credentials as a global sports powerhouse," said Oigara.
CS Amina lauded the sponsorship saying Rally is one of Kenya's iconic sports in Africa.
"The sponsorship is a significant milestone for the Safari Rally as we have an indigenous institution supporting one of the most iconic events in Africa. KCB has been proactive in supporting sporting activities and nurturing of talents around the country across all the games," said CS Amina.
Phineas Kimathi, Chairman KMSF and Chief Executive, WRC Safari Rally expressed confidence the country will hold a successful event this year.
"After successfully staging African Rally Championship (ARC) Equator Rally over the weekend, we are confident that we can host a bigger and even more exciting event," said Mr Kimathi.