Top 2020 KCPE student Faith Mumo reveals she was inspired by Kenyan boxer Conjestina Achieng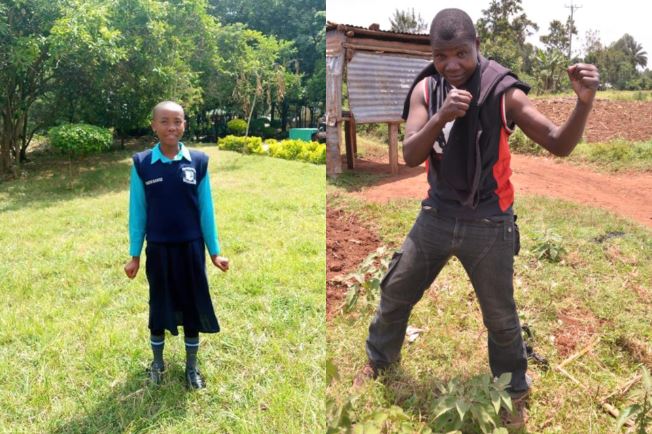 Faith Mumo, who is the top student in 2020 KCPE exam with 433 out of 500 marks, has revealed she was inspired by former Kenyan boxer Conjestina Achieng.
The boxer popularly known as 'Conje', has been suffering from a schizoaffective disorder/paranoid schizophrenia since 2011.
Schizoaffective disorder is a mental health disorder that is marked by a combination of schizophrenia symptoms, such as hallucinations or delusions, and mood disorder symptoms, such as depression or mania.
Mumo pointed out on Thursday that she wants to join Kenya High School and thereafter become a neurosurgeon to help people with conditions similar to Conjestina's.
"After I go to Kenya High which is my dream school, I want to become a neurosurgeon because a lot of people have head damages and it has been hurtful for me to see Congestina so I decided to become a neurosurgeon," the top student in the 2020 KCPE exam revealed.
An elated Mumo said she remained hopeful of getting positive results after years of hard work and encouragement from his father.
"I didn't expect something like this would happen at the end of today. I have been revising all this time. My father always told me that I can do it although I was expecting 400 and above," she said.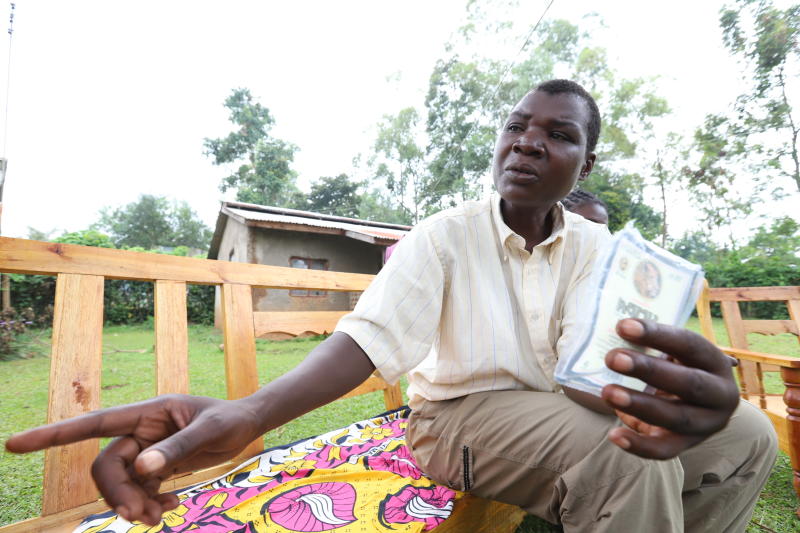 Mumo further encouraged students who did not perform well, stating there are other avenues of becoming successful in the future.
"Don't think because you got 200 you cannot become a boxer in life. There is that talent in you. Just look at the positive side of life, you can't be good in education but can still be good in sports and drama. Don't think because you perform poorly you are not going to become a better person in the future," the former Kari Mwailu Primary School's student pointed out.
The ailing boxer was admitted at the Mediva Wellness Centre in Thika in September 2020 after the National Authority for the Campaign Against Alcohol and Drug Abuse (NACADA) offered to assist her.
Former Nairobi Governor Mike Sonko, on 2 November, 2018, airlifted the boxing icon from Siaya to Nairobi for treatment and rehabilitation.
This was an immediate reaction following a drive by NACADA vice-chairperson and comedian Vincent Mwasia Mutua alias 'Chipukeezy,' who had sought the former world boxing super middleweight champion after a video of her sad state emerged online.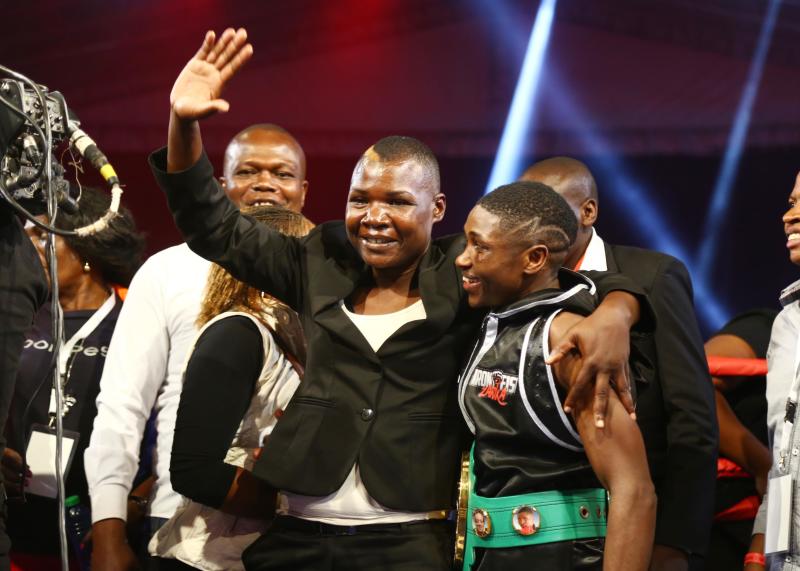 Months later, Sonko visited Conjestina at the Eden House Lalapanzi Rehabilitation Centre in Diani, to monitor the progress the former boxing champion had made in her road to recovery.
Sports journalist Caroll Radull on Thursday, October 15, 2020, gave an update of Conjestina's condition, posting a picture of the ex-boxer on her Twitter handle with the caption: "Conjestina Achieng's treatment NACADA Kenya approved facility is going well. She began her 3rd month on Oct 13th. As you know rehabilitation is a process with good and bad days but progress is all we pray for. Thank you for continuing to pray for her and support her fund."
Radull added Conjestina was not 'mad' but needed more rehabilitation to limit her use of abusive substances.
Conjestina, who is nicknamed "Hands of Stone, became the first African woman to hold an international title when she beat Ugandan Fiona Tugume to take the vacant WIBF Middleweight title.