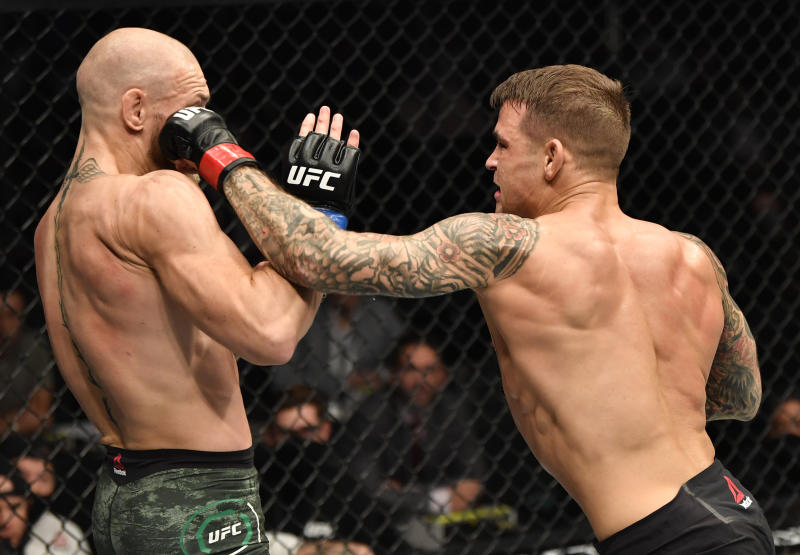 Sports lovers across the world have taken to social media to react to Conor McGregor's defeat at UFC 257.
"The Notorious" McGregor was left reeling after suffering the first knockout defeat of his UFC career to Dustin Poirier on Saturday night.
Controlling the centre of the octagon, McGregor landed some hard shots with his right hand but he couldn't find the blow with his left that would have finished the fight, and instead, Poirier scored with a hard right to get his back off the fence before landing a flurry of blows to win.
The 32-year old Poirier was finally able to avenge his 2014 loss to McGregor.
Poirier has now won two fights and is 7-1 in his past eight, with the only loss in that span to undefeated Khabib Nurmagomedov. McGregor has dropped two of three and has only won once since 2016.
The knockout silenced the thousands in the crowd cheering on McGregor and the arena emptied out quickly once the fight was over.
Immediately after Poirier's win, Twitter blew up with post-fight reactions where users have been sharing memes and throwing jibes at McGregor.
Below are some of the hilarious responses from Twitter: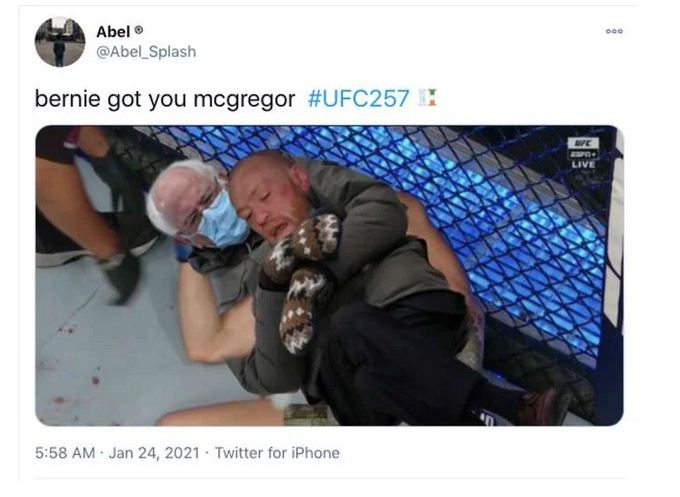 get well soon @TheNotoriousMMA pic.twitter.com/Kv6XHDwsMN — Omer Alvi 2.0 (@OmerAlviii) January 24, 2021
No one:
Conor Mcgregor: pic.twitter.com/dNs9zA68UR — Chxppa (@_chxppagoat_) January 24, 2021
Hopefully conor mcgregor has a good sleep #UFC257 pic.twitter.com/60SRMWhSom — Utd Interest (@Utdlnterest) January 24, 2021
I am once again asking for you to go to sleep Conor McGregor pic.twitter.com/Fn6WFaJpBK — Ramp Capital (@RampCapitalLLC) January 24, 2021
I love twitter bruh y'all too fast with the memes #ConorMcGregor #McGregorPoirier #McGregorvsPoirier2 pic.twitter.com/fXsHfSspwv — Doofenshmirtz (@TLOP_hh) January 24, 2021
Too soon? #ConorMcGregor #UFC257 pic.twitter.com/sbL3LWSZR5 — Ringside News (@ringsidenews_) January 24, 2021
After bernie sanders now its conor mcgregor's time. #UFC257 #McGregorPoirier #danawhite #ChandlerHooker #khabibnurmagomedov pic.twitter.com/GWspDeNQ3J — RB asad (@rb_asad) January 24, 2021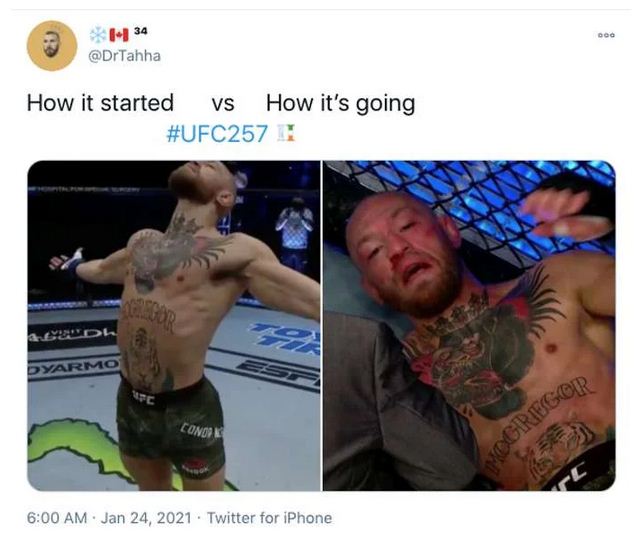 i don't think @TheNotoriousMMA can avoid @jakepaul now ???????????????? pic.twitter.com/QLTc2Eta0L — Baikunt Sachdeva (@BaikuntSachdeva) January 24, 2021