Kenya's Julius Yego challenged after German Vetter produces second-best javelin throw in history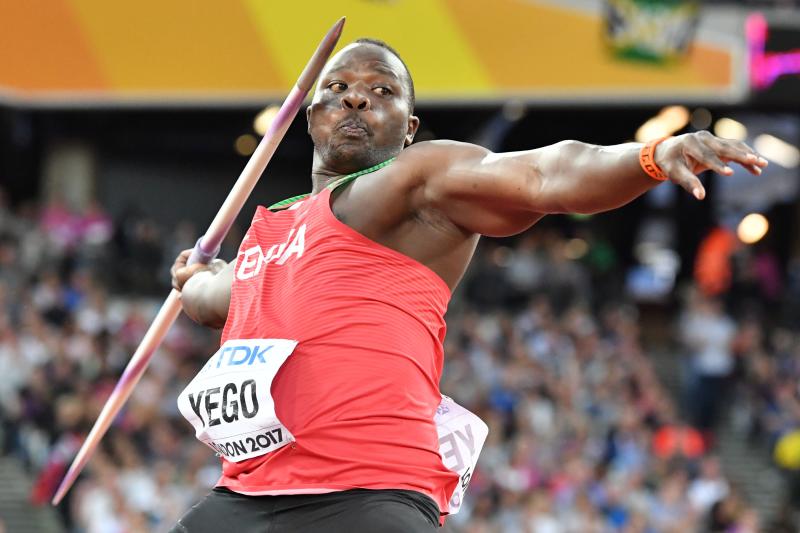 Kenya's special son and Olympic javelin silver medalist, Julius Yego, must have been astounded after watching his counterpart Johannes Vetter from Germany produce the second-longest javelin throw in history on Sunday.
The German stunned the world after throwing 97.76 metres at the Tour Gold event in Chorzow, Poland.
A spirited Vetter did not stop there as he had another colossal effort on his fifth throw which measured 94.84 metres, the fifth-best throw ever!
Yego, popularly known as 'Mr YouTube Man', has always talked about his desire to be the best in the javelin world despite many challenges that he faces as an African athlete.
The self-driven Kenyan, who is also Africa's javelin champion, must have taken Vetter's words seriously after Sunday's achievement in Poland.
Vetter said that hard work, perseverance and determination enabled him to achieve the milestone despite doing it in a stadium without fans because of the Covid-19 pandemic.
"I just don't know what to say, it was really close to a perfect moment. You can feel it in your body when you have a good throw.
"I think that lots of people didn't think it was possible to throw a javelin more than 95 metres in a closed stadium.
"I did it and I think there is a lot of space for improvement. Very small differences, tiny differences, can make a difference of many metres," Vetter told journalists after he beat his own personal best by more than three metres.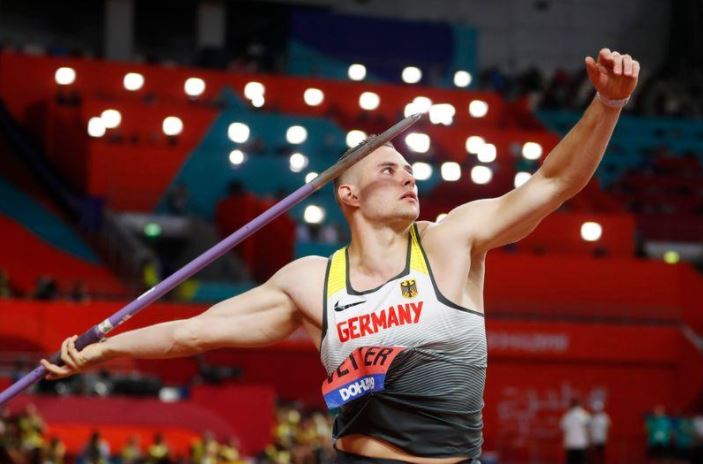 Jan Zelezny's (Czech) World Record has stood for 24 years since he threw 98.48 metres but 27-year-old Vetter's effort on his third attempt came close, landing 72 centimetres shy of the Czech's mark.
Zelezny, 54-year-old, was a World and Olympic Champion and is widely considered to be the greatest javelin thrower of the modern era, he also has the second, third and fourth best performances of all time.
Our very own Yego began to hone his technique by studying the likes of former world and Olympic champion Andreas Thorkildsen and 2007 world champion Tero Pitkamaki on YouTube.
Unlike so many popular Kenyan athletes, Yego was never an endurance runner. The 31-year-old megastar in 2014 revealed that after being lapped during a primary school 10,000m race aged 13 he wisely sought an alternative discipline, and the rest is history.
Yego, who also learnt about javelin from his older brother (Henry Kiprono), soon defeated his sibling to win his first school title, and at secondary school, he continued to develop.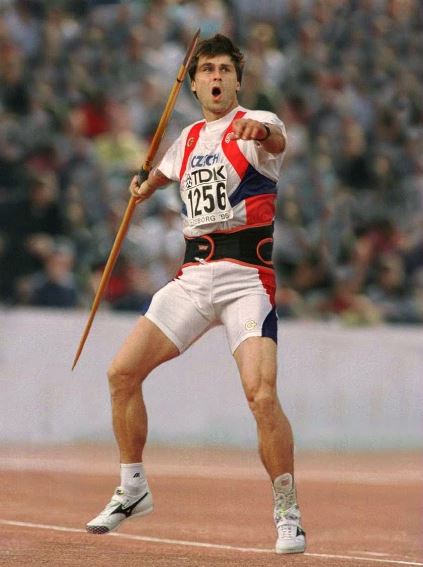 Yego revealed in June that he was concerned by the dearth in talent in his discipline.
'Mr YouTube' told Xinhua that the biggest challenge field event athletes face in Africa is lack of government support.
Yego, however, said that there is light at the end of the tunnel as results at continental level have been promising.
He stated the youth should be comfortable taking up the javelin and focus on qualifying for the Olympics or World Championships.
Yego, who has recovered from persistent groin and ankle injuries over the last four years, said he would do everything possible to win gold at the Tokyo Games next year, which he revealed would be his final Olympics.
Yego is the African record and Commonwealth record holder with a personal best of 92.72 metres.
He won the javelin title at the All-Africa Games in 2011 and the African Championships in 2012 and 2014.
The celebrated Kenyan son won silver at the 2016 Summer Olympics in Rio de Janeiro.