CS Mohamed deserves to be the next WTO Director-General, says President Uhuru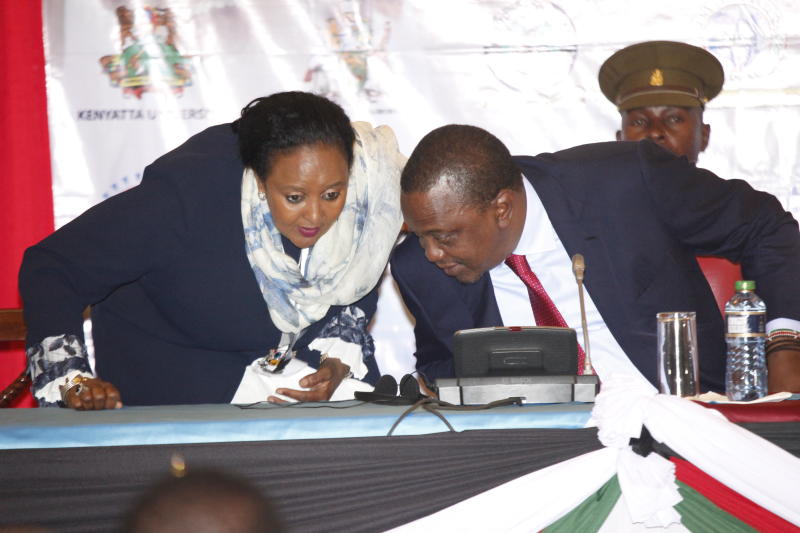 President Uhuru Kenyatta has backed Sports, Culture & Heritage Cabinet Secretary Amina Mohamed to be selected as the next World Trade Organization (WTO) Director-General.
President Uhuru said on Thursday that CS Mohamed's vast experience with the WTO and the multilateral trading system combined with her extensive track record in international relations and her political experience is unparalleled.
The Head of State noted the Sports CS has devoted a significant part of her professional career in championing the benefits of trade as the way to alleviate poverty and improve living standards in Kenya and across the world.
"From a personal perspective, my experience working with her over the years and watching her work with others has convinced me that she is an effective leader and without doubt, a master consensus builder. She listens to advice and works hard always to find common ground.
"I have no doubt in my mind that her leadership at the WTO will, without doubt, be a game-changer, that will enable this important institution to meet the requirements of its Member States and to better address the evolving demands of the 21st Century, and this, led by a proven consensus-builder," Uhuru said in a statement sent to newsrooms.
The President further added that CS Mohamed will enjoy broad support from countries across the world.
If selected, Mohamed would be the first African and the first woman to serve at the helm of WTO.
She is seeking to succeed the current Director-General, Roberto Azevêdo, who announced he will step down on 31 August 2020.
The former Foreign Affairs CS is alongside six other contestants, among them two Africans, who are seeking to succeed Mr Azevêdo.
The other contestants include; Mr Jesús Seade Kuri (Mexico), Dr Ngozi Okonjo-Iweala (Nigeria), Mr Abdel-Hamid Mamdouh (Egypt), Mr Tudor Ulianovschi (Moldova), Ms Yoo Myung-hee (Republic of Korea) and Mr Mohammad Maziad Al-Tuwaijri (Kingdom of Saudi Arabia).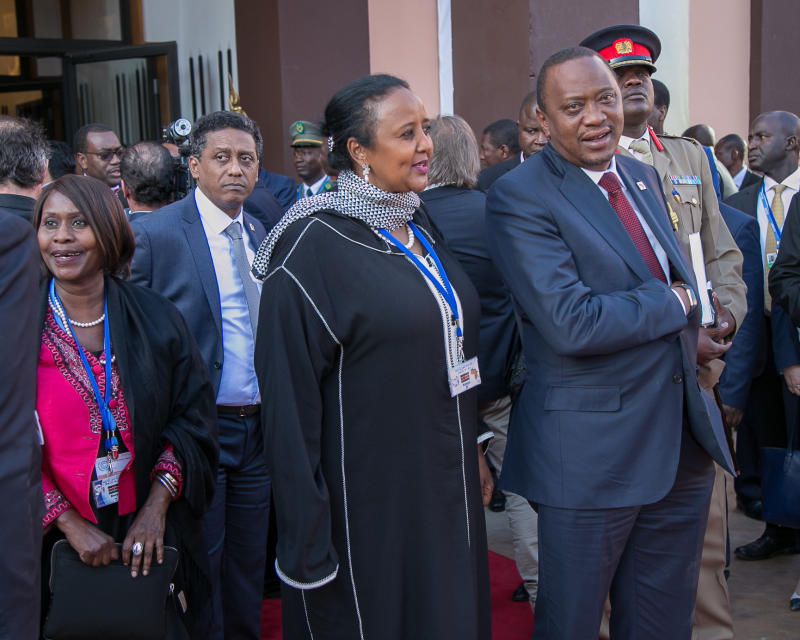 CS Mohamed, 58, ran for the Director-General post unsuccessfully in 2013.
She guided the organisation (WTO) successfully as chairperson of all its highest decision-making bodies, including the Ministerial Conference (2015), the General Council (2005), the Dispute Settlement Body (2004) and the Trade Policy Review Body (2004).
Her skills of strategic leadership, effective communication, institutional reform and consensus-building have made a major contribution to the WTO's key achievements.
As Kenya's Foreign Affairs CS from 2013-2018, she chaired the 2015 WTO Ministerial Conference in Nairobi.
As the first African to chair the WTO's highest forum, she played a crucial role in reaching positive outcomes, especially the decision to eliminate export subsidies in the agriculture sector.