Bundesliga giants show support for #BlackLivesMatter through armbands, T-shirts and a minute silence [PHOTOS]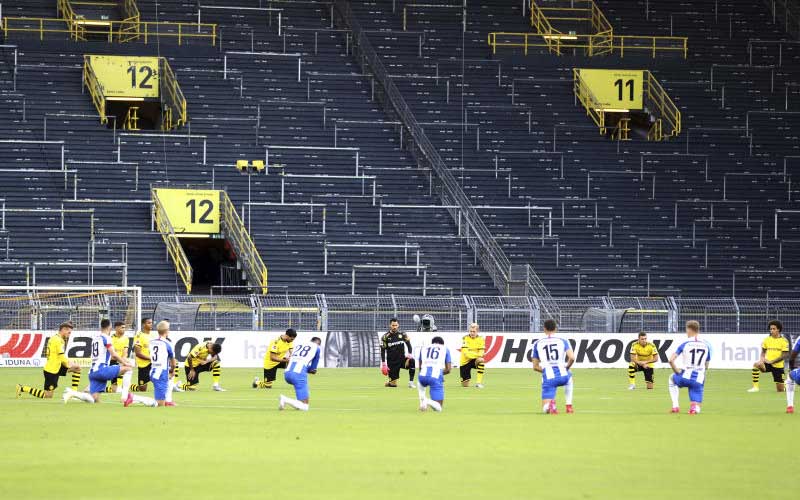 As the death of George Floyd an unarmed black man in handcuffs, who died in police custody after a white policeman knelt on his neck for nearly nine minutes continues to arouse emotion across the globe, teams in the Bundesliga have not been left behind in showing support for the #BlackLivesMatter movement.
As teams in Germany's top-flight squared off behind closed doors, several did their best to send a message.
Dortmund players warmed up with T-Shirts branded "no peace, no justice" and "united together" as they prepared to take on Hertha Berlin at the Signal Iduna Park on Saturday. Before the match started, all players took a knee together around the centre circle. Dortmund won the match 1-0.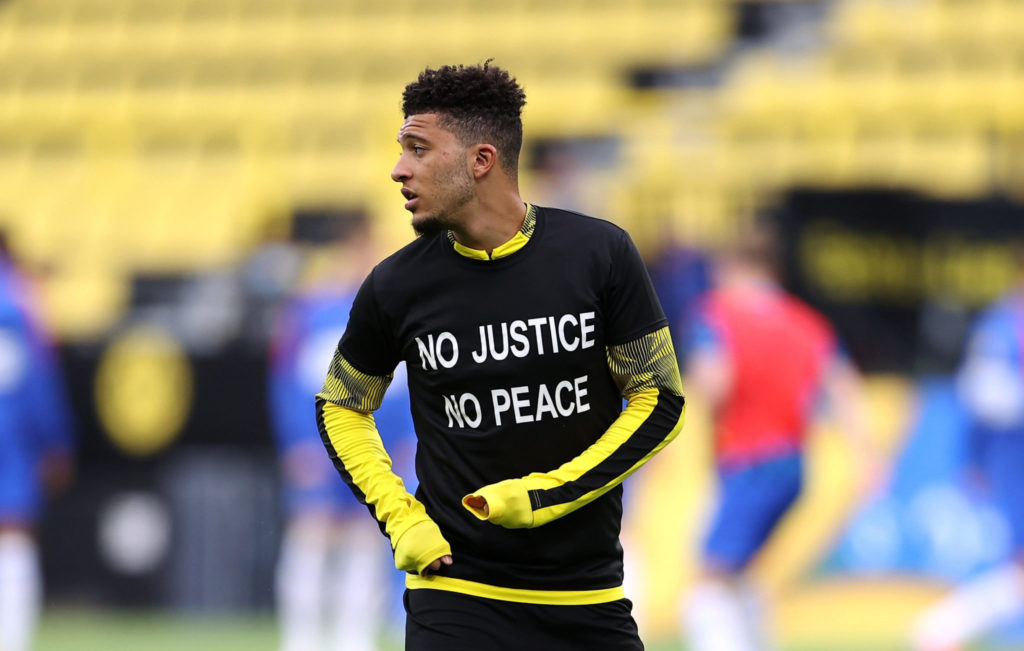 League leaders Bayern Munich had it's players don white T-shirts branded "red against racism", with armbands that read "Black Lives Matter" as they visited Bayer Leverkusen.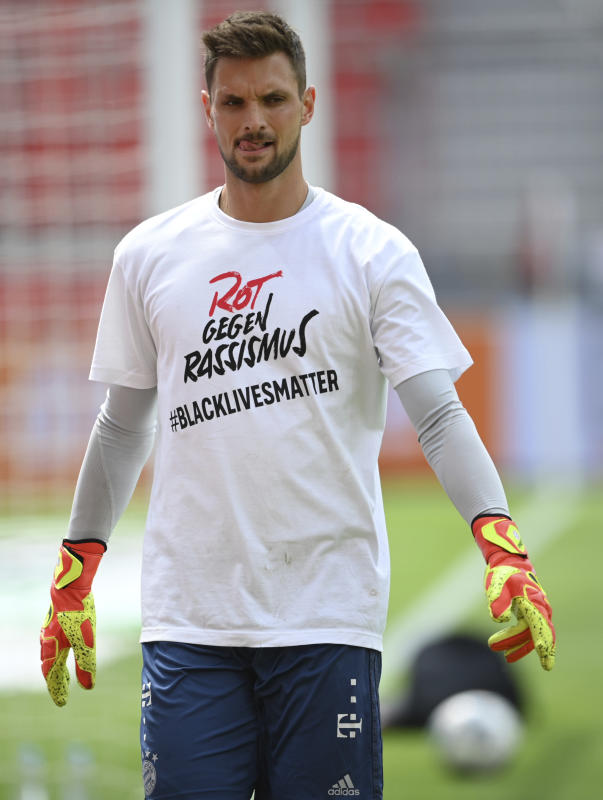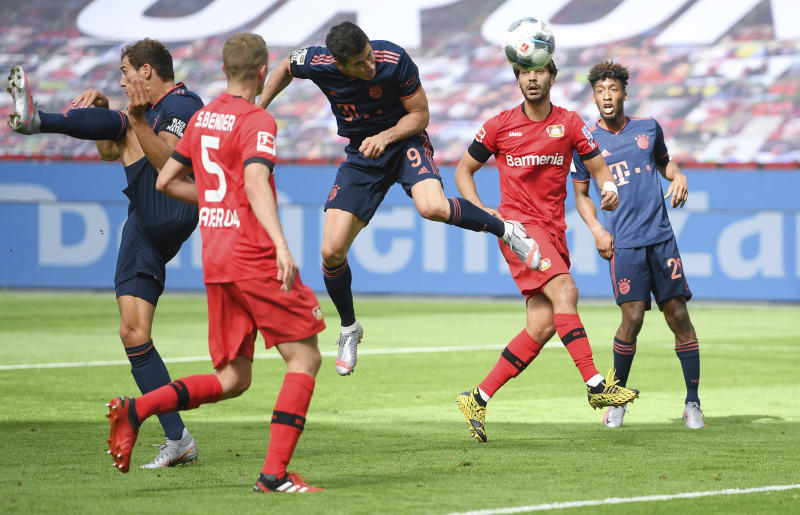 Mainz beat shaky Eintracht Frankfurt 2-0 at the Commerzbank Arena, with Cameroonian striker Pierre Kunde taking a knee after his goal.