Fans' Sh2300 cardboard cut-out scheme goes wrong after picture of Hitler, notorious serial killer is used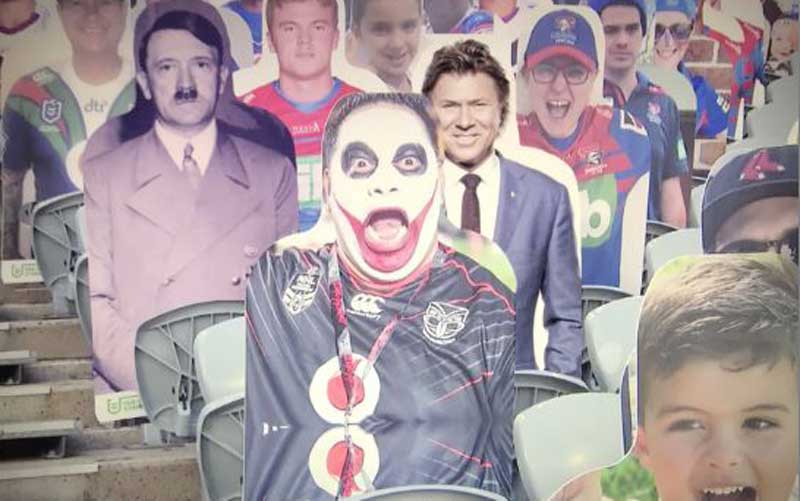 On 29th May, Rugby fans in Australia were thrilled to learn of a scheme by the National Rugby League (NRL) to bring them closer to live-action, as the world tries to battle the novel coronavirus pandemic, which brought top sporting events around the globe to a halt.
Slowly, with the easing of lockdown measures by governments, sporting federations hastened plans to get team back to action. One common measure, however, cut across all sporting events – "Should active sport continue, it should be done so Behind Closed Doors".
Following the resumption of the Rugby league on Thursday, May 28, the NRL announced a scheme dubbed 'Fan In The Stand' that would allow fans to purchase a cardboard cutout of themselves for 22 dollars (Sh2300), which would be placed in a seat at their team's home stadium.
"For just $22 plus GST, NRL members and rugby league fans can have their photo printed on a 100% recyclable cut-out and placed in their team's current home venue," a press release read.
The idea, however, encountered some resistance from the Australian Medical Association, who branded it 'dangerous'. State governments stated it was too soon to consider.
As the league resumed in an empty Suncorp Stadium on Thursday night, cardboard cutouts of real fans could be seen on the seats as the Broncos took on the Eels.
"We wanted to make sure the lifeblood of the NRL, our members and fans, had the chance to pull on their jerseys, don their club colours and support in a really fun way. I know the players and clubs will appreciate the support, even if the fans aren't able to shout, celebrate and jump around for the tries and hits as they usually would." Peter Jarmain, NRL's head of marketing said.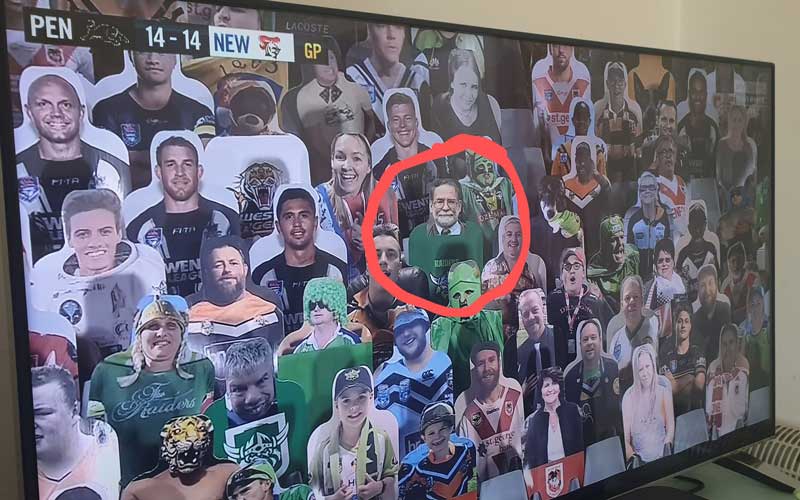 However, the NRL could come under severe criticism after several cut-outs drew the attention of fans watching at home.
As seen in The Guardian, a photograph of Harold Shipman, a British doctor and serial killer, linked with the death of over 200 patients was seen in the stands as the Panthers took on the Knights in Campbelltown Sports Stadium on Sunday, May 31.
Are you actually using a cut out of Harold Shipman @NRL? He murdered over 260 people. Even I find that in poor taste. #NRLPanthersKnights pic.twitter.com/x8GwfZ1MKU — Matthew Catterall ???????? (@mxcatt) May 31, 2020
Another cut-out had the face ex-German leader Adolf Hitler at the Manly v Cantebury match at Central Coast Stadium.
Fox Sports will almost certainly come under fire for this distasteful, edited cardboard cut out of Adolf Hitler in the stands at the Manly v Cantebury match at Central Coast Stadium this evening @NRL @SeaEagles @NRL_Bulldogs @FOXRugbyLive #unisanews2020 pic.twitter.com/DZljy47kTo — shawdy (@willzfaulk) May 31, 2020
A cut-out of Dominic Cummings, advisor to British Prime Minister Boris Johnson was spotted.
"We are reviewing the vetting process for Fan in the Stand. The weekend was a trial run and trials are designed to iron out issues," a NRL spokesman reiterated.
Fox Sports show host Matty Johns, went and extra-mile to apologise for showing fans the Hitler cut-out.
"The segment on my Fox League show on Sunday in which we showed an image of Hitler in crowd cut-outs was in poor taste and completely inappropriate. I know Fox Sports has apologised but I need to personally step up to this. I know how raw and devastating those events remain for so many people and families," he said.