Deontay Wilder v Tyson Fury – 22Bet Review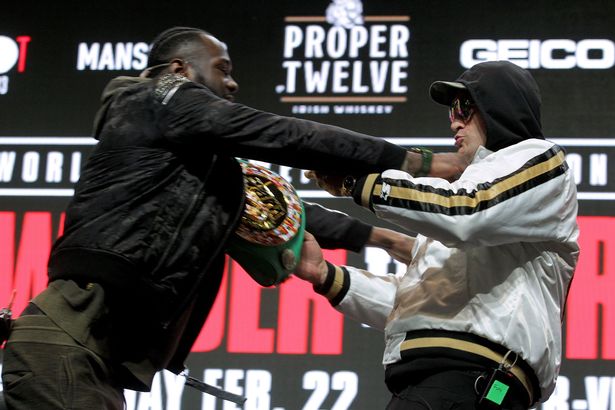 The biggest talk at the local boxing gyms around Nairobi is the much-awaited rematch between the gypsy king and the bronze bomber this Saturday.
The new Kenyan betting site 22Bet.co.ke offers to take a look at the prediction of the most anticipated boxing match this year
The American Deontay Wilder will take on the British Tyson Fury, something that former African champ Joseph Akhasamba thinks is more tactical and psychological.
Wilder, the WBC world heavyweight champion, who's got a thuggish street like fighting approach has 42 wins and a draw in 43 of his career fights.
Fury has only 30 career fights under his belt, but has also never lost and has 29 wins with the single draw being the first time these two met on December 1st, 2018.
During that event, Wilder threw a total of 430 punches landing 71 and had 182 power punches. He had a landing ratio of 16.1 percent as compared to fury who threw 327 punches in total, landing 84 of them and had 104 power punches thrown. Fury had a 20.6 percent landing ratio.
Wilder looks to approach this game with speed and power. His street fight like style would prefer finishing the business early hence he will be more likely going for a KO. He has odds of 1.825 to win it by KO and 9 to win it by points.
Fury looks cautious in his approach; he is more composed and loves to enjoy his game. He is more of a tactical guy who likes to plan if so, a KO doesn't look ideal here, but him winning on points seems to be the way to go. Fury has odds of 2.68 to win it on points.
Last time they met, they shared the spoils, this time round 22Bet.co.ke has them at 22 in case they decide to go for a draw.
History has a tendency of repeating itself in sports, this Saturday looks no different.
So why don't you make some money on 22Bet when these two maniacs maul each other in the boxing ring?
The author is the 2019 AJEA radio sports reporter of the year.