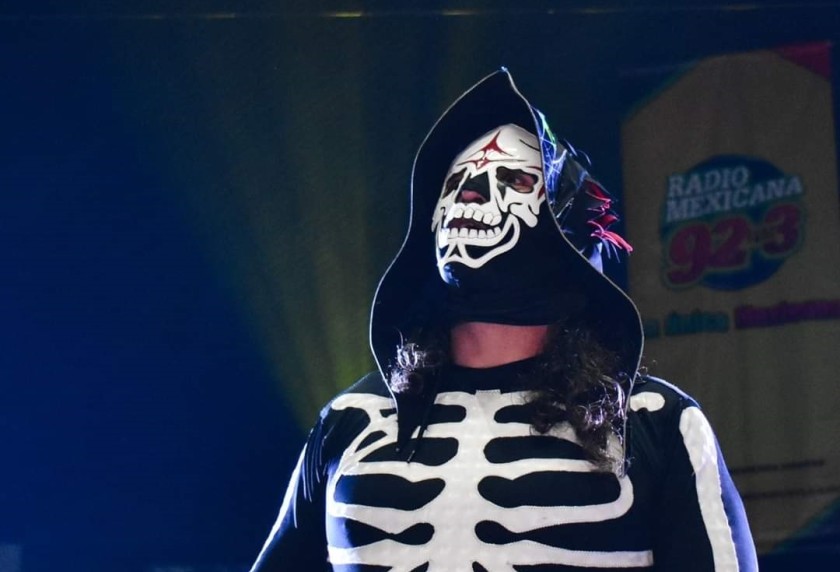 Legendary Mexican wrestler Jesus Alfonso Huerta Escoboza aka La Parka has died months after sustaining injuries during an in-ring stunt in October that left him paralyzed.
La Parka, who had a unique skeleton mask, suffered a neck and spinal cord injury while performing in Monterrey, Mexico, for Lucha Libre AAA Worldwide.
According to CNN, the 54-year-old was leaping through the ropes at an opponent outside the ring, but he missed and hit his head on a guardrail, then the floor.
Life-saving surgery was performed on the wrestler, but he was left paralyzed.
The reports further adds that, on Friday, he began to experience kidney issues and died the following day, from lung and kidney failure.
Lucha Libre AAA confirmed the news of La Parka's death.
"We are very sad to report that our friend and idol of Mexican wrestling Jesús Alfonso Escoboza Huerta 'LA PARKA' has passed away," the company wrote.
"We extend our support and condolences to his whole family and raise our prayers so that they may soon heal from this."
Huerta Escoboza made his in-ring debut at the age of 21 in 1987, working as 'Bello Sexy'.
Sports stars and fans took to social media to share their condolences;
I have lost so many people in the last 5 years in Lucha Libre and my life. This hits hard. Que en paz descanza La Parka. @Parka_AAA ???????????? — Wera Loca (@TheTayaValkyrie) January 12, 2020
I had the opportunity to wrestle
La Parka in Mexico City
Very sad news in professional wrestling
Prayers for strength for his family pic.twitter.com/Vqml49psVG — Tommy Dreamer (@THETOMMYDREAMER) January 12, 2020
La parka walking thru the gates of heaven like...???????????????? pic.twitter.com/PyCrplkH4X — CT (@ThaTRasHGoD) January 12, 2020
The National Wrestling Alliance sends its deepest sympathies to the friends, family and fans of the wrestling legend La Parka. pic.twitter.com/6QKncM0NlE — NWA (@nwa) January 12, 2020