Anchor and Equity fight for second spot as league set to end on Sunday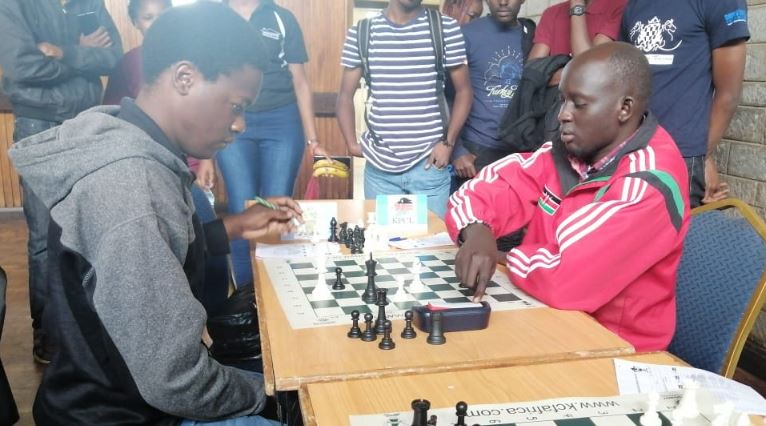 Anchor Chess Club and Equity Bank Chess Club won their respective Kenya Chess Premier League matches played at the KCB Sports Club on Saturday to take the race of who finishes second down to the wire.
KCB Chess Club were declared champions last weekend with two games to play leaving the runners up position up for grabs with the fight set to be between defending champions Equity and Anchor.
Led by their captain James Kabui, Anchor solidified their second place position with a convincing 4.5-0.5 win over Trojan Warriors and garnering 66 points from 22 wins.
The defending champions had to fight for a hard 2.5-1.5 win against University of Nairobi in their first match.
Champions KCB, on the other hand, eased passed Kenyatta University 5-0 to make it 25 wins out of 25 as they seek to lift the title unbeaten.
Nairobi Chess Academy and Club also moved into the top four race after thrashing Daystar University 4-1 and drawing 2.5-2.5 against Bank of Africa.
Other results saw Black Knights edge Nairobi Gymkhana 3.5-1.5, Victoria Chess Club beat Deadly Bishops 3-2 and NACHA Kings win 3.5-1.5, Deadly Bishops winning 3-2 against Lighthouses Chess Club as Nairobi Chess Club also thrashed Victoria 5-0.