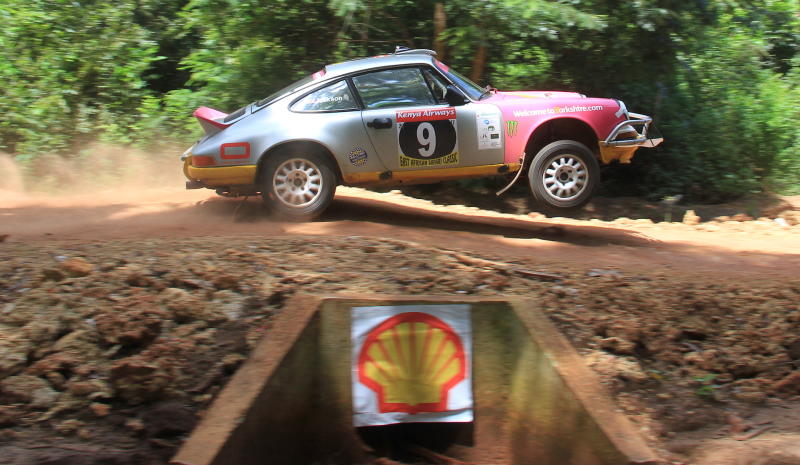 Tanzania will host two of the longest competitive stages of the 2019 Safaricom East African Safari Classic Rally to be held from November 28 to December 6.
Pipe Renu, the General Manager of the East African Safari Rally Limited, confirmed this after returning from Tanzania where they had gone to make final route checks. A similar route inspection was done on the Kenya sector before moving to Tanzania.
SEE ALSO: Brazil's biggest football derby called off after 14 players test positive for COVID-19
"We are very happy with everything so far. There are rains but not of major concern though we are prepared for any final changes during the event. Tanzania will host two of the longest competitive stages. One is of 150kms while the other is 157kms. There will be a total of 24 stages altogether,'' said Renu.
The total distance will be 4500kms of which 1700kms will be competitive distance. Apart from Safaricom, which will be the major sponsor of the nine-day competition, Bidco Africa and Vivo Energy have also joined as co-sponsors of the Classic Rally.
SEE ALSO: Kipchoge targets fast time
The Vivo Energy sponsorship is valued at approximately Sh2.7 million. It will ensure that all the marshal vehicles are fueled throughout the rally period. The company will also provide Avgas to four rally drivers under the same partnership.
Speaking during the announcement, Country Marketing Manager Vivo Energy Kenya Mark Senteu recognised the distinctiveness of the rally and why its participants should only use the very best fuel. "Top, unique and one of a kind prestigious event such as the Classic rally deserves our best fuel ever Shell V-Power.''
SEE ALSO: Premier League contacts clubs over need for distancing during games-report
He added: "Vivo Energy Kenya is happy with the development and growth in Kenya motorsport and we thank the rally fraternity for always choosing Shell as a fuel partner of choice.''
The East Africa Safari Rally Classic will start from the Whitesands Hotel in Mombasa on November 28.
The final stage will be done at the Mombasa Cement on Friday, December 6 where the first car will be due at 12noon. The first car will be expected at the Whitesands Hotel from 1:30pm onwards.
Each day, the rally will consist of three competitive stages in addition to transport or liaison sections.
On any given day of the rally, crews will be expected to cover between 390 – 500km (combined distance of stage and transport).