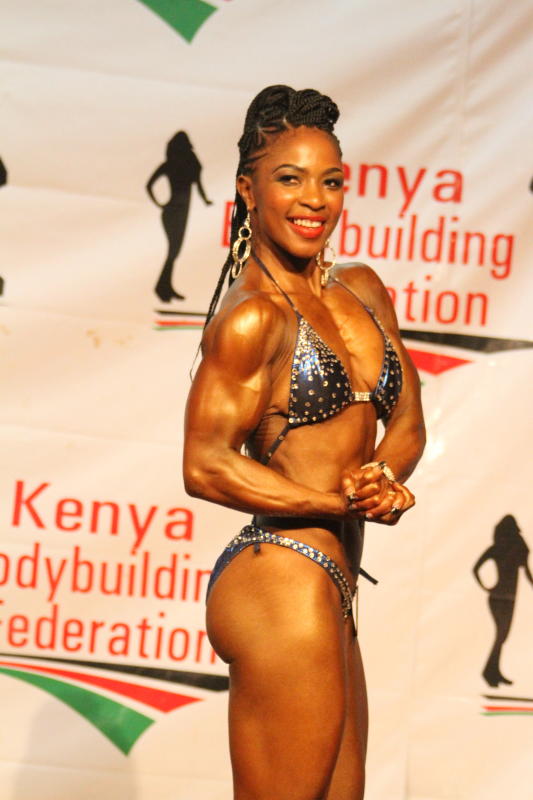 Kenya's Evelyn Owala entered into the annals of bodybuilding after she attained the first-ever elite pro card in body building.
Getting a "pro card" is the ultimate goal of many bodybuilders as it's a symbol of recognition and prestige in the bodybuilding world.
The Nairobi-based woman bodybuilder, who won the coveted Africa Women bodybuilding 2019 championship title in Angola, was awarded the prestigious pro card by the International Federation of Body Building Federation (IFBB) President Rafael Santonja.
Lately, Owala has defied the odds in the career associated with men to win several international events including Arnold Classic South Africa and Africa Body Buiding Wellness championships.
Owala quit her well-paying banking career to pursue her passion of keeping fit.
Prior to her 2019 international success, the now turned proprietor of wellness and fitness club was also crowned the Ms. Kenya Figure 2016 and Runner-up 2017 Figure.
Kenya Body Building Federation Chairman Chris Omedo commended the international body for the great honor to Owala.
"I am delighted with this feat," he said.