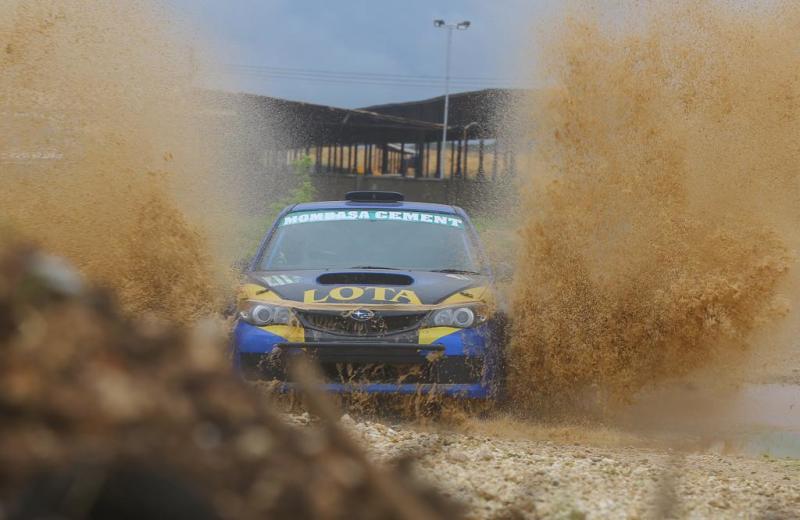 The sixth round of the Kenya National Rally Championship will be on three drivers, leader Baldev Chager, defending Guru Nanak and series champion Carl "Flash" Tundo and African champion Manvir Baryan.
The drivers were ready to continue the battle for points in Stoni Athi tomorrow, but the race was cancelled at the last minute yesterday.
SEE ALSO: Arsenal forward Martinelli signs new long-term deal
"In accordance with National Competition Regulations, Article 66.5 of Safety of the Competing Crews, organisers have postponed KCB Guru Nanak Rally 2019 citing inclement weather.
"Due to the heavy rains witnessed on and around the rally route, the Organiser of the KCB Guru Nanak Rally 2019 has no option but to declare a 'FORCE MAJEURE' on the basis of competitor safety and therefore postpone the running of the Rally to a later date as to be allocated by the Motorsport Council of the KMSF," clerk of the course Raju Chaggar said.
SEE ALSO: All COVID-19 tests in Formula One have been negative
Chager has a 27 point advantage over Tundo and 33 over Baryan who skipped the season opener in Nakuru.
But Chager hopes to keep notching podium finishes in his bid to snatch the coveted championship title from Tundo.
SEE ALSO: KRU in hunt for Shujaa coach
The fight between Baryan Skoda Fabia R5 and the R4 Mitsubishi Lancer Evo10s of Tundo and Chager is sure to also offer spectators some exhilarating displays of motoring artistry.
The new VW Polo R5 of Onkar Singh Rai is also expected to offer stiff challenge to the EVOs.
The Skoda Fabia R5 of Baryan has no doubt been the fastest car in the series save for last month's Nanyuki Rally where Tundo's Evo10 ruled the Loldaigas.
Tundo is hoping for a repeat of the Loldaigas where he swept the ground with all his opponents.
"There can only be one strategy at the moment with everyone driving so well and to try keep up with the R5s. Flat-out is the word for now.
"I hope I can repeat what I did in Nanyuki Rally," Tundo said.
Chager who is the lead driver at Kabras Sugar is upbeat about his weekend outing: "Team Kabras is well busy at the moment getting cars ready for the upcoming event.
"Evos are more or less done and await tests."
Rai is yet to finish with his new car in the last two outings in Mombasa and Nanyuki.