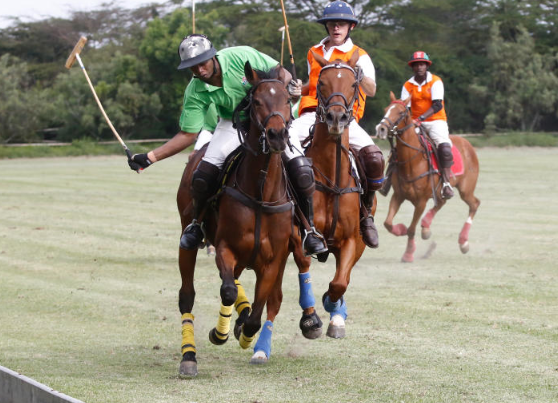 Great action is expected when the White Cap Nairobi International Polo Championships gets underway at Nairobi Polo Club tomorrow.
Top-notch players from Kenya, South Africa, New Zealand, United Kingdom, Tanzania, Argentina and Australia are expected to arrive today.
Charles Seavil, the United Kingdom-based player, will be the chief umpire.
Teams will battle it out in 6-goal match this weekend ahead of the 14-goal championship at the same venue next weekend.
Three South Africans in handicap six Tom De Bruin, Guy Watson (4) and Rory Twort, as well as Gareth Evans and Brad Mac Gibbon, are among star attractions.
The contest has been grouped into eight teams and it starts with round-robin matches tomorrow afternoon ahead of knock out stages on Saturday and Sunday.
De Bruin will team up with Kenya's Raphael Nzomo, Tanzania's Hansi Bruins and Jules Camm in the Samurai team.
Nairobi Polo Club vice-chairman Raphael Nzomo said they are ready to host a successful tournament.
"It helps us in exposing our young players before we embark on the senior tournament next weekend. It has attracted some of the world's best players," said Nzomo.
In the first match this afternoon, handicap six MICT team of handicap five Duncan Watson, William, Millar (0.5), Cheza Millar (0.5) and Georgina Millar (0) takes on handicap 6.5 Patrick Mavros team at 1 pm. Patrick Mavros team members include handicap three Tarquin Gross, Mbu Ngugi (2.5), Jose Craig (2) and Morton Jensen (-1).