Kenyan referee has World Cup hopes drained after BBC expose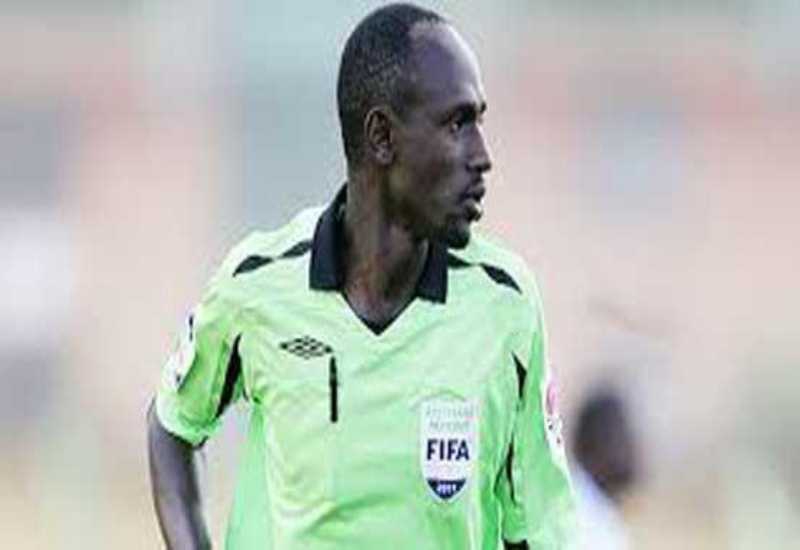 He was destined to break the duck and write a history note on behalf of soccer lovers and millions of Kenyans. But now, such bid has received a blip and perhaps it will be just a mere dream stepping in Russia to oversee the matches.
This is a succinct description of the fate that may have befallen Aden Range Marwa, a Kenyan who was picked as an assistant referee in the Russia 2018 World Cup, set to kick off on June 14 next week.
Sources reveal that Marwa, a teacher by profession has decided to quit his anticipated World Cup duties, after being implicated in BBC news report receiving Shs 60,000 ($600) bribe.
Ghanaian investigative journalist Anas Aremeyaw Anas became the subject of the BBC piece, after the reporter released an expose revealing how the Ghanaian football referees were being bribed to fix matches.
At the beginning of the video, Marwa is showed picking bundles of notes, said to be Shs 60,000 by the narrator from an unknown person. He has reportedly denied any wrong doing.
While Anas used his own people to target the match officials in the bid to test their integrity, the reporter has faced criticism with opponents questioning his methods.
Nonetheless, with 17 Ghanaian match officials being mentioned in the investigative report; the severity of the rot in African soccer may be on alarming level.
Ghanaian President for football federation Kwesi Nyantakyi was reported to have resigned as a result of the scandal. However, the country's FA spokesperson Sannie Darra has since rubbished the reports of resignation.
Nyantakyi was also shown in the report receiving Shs 6.5M ($6,500) from Anas's undercover guys.
Marwa received a call-up to help in the coming World Cup tournament after registering an impressive performance when he officiated Africa Cup of Nations in 2012 and 2013 among other games.
The 41 year-old from Migori County also officiated the Fifa U-17 World Cup in 2011.
More to follow….