Strathmore Leos set sights on Kabras upset in Kenya Cup playoff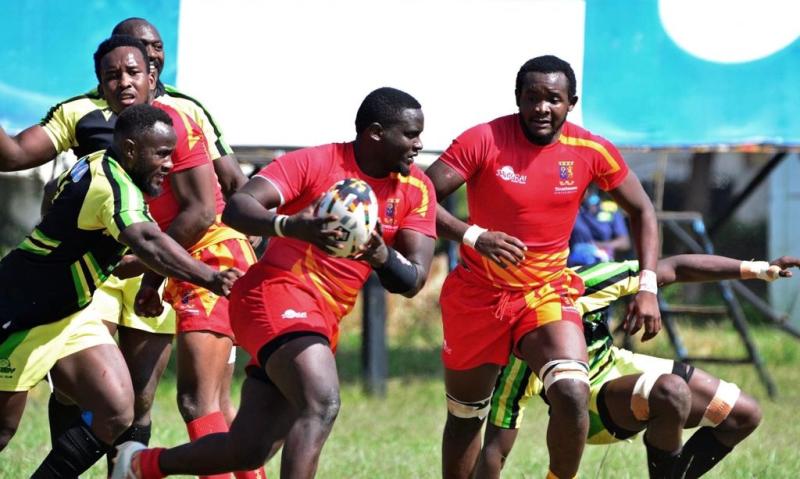 Strathmore Leos captain Gabriel Adero has set his sights on the Kenya Cup finals ahead of today's playoffs semifinal fixture against fancied Kabras Sugar at Nandi Bears Club.
At the same time, seven-time champions KCB will clash with Menengai Oilers in the second semifinal match at KCB Sports Club as they seek to reach their fourth consecutive Kenya Cup final.
The semifinals will feature four sides that finished in the top four in the just concluded 2021 Kenya Cup season. Both matches will kick off at 2pm. Today's winners will clash in the finals slated for September 4.
According to Adero, reaching the playoffs was one of their goals after earning promotion from the KRU Championship, a target they now want to surpass.
"Leos is a great team with very skillful young players who are always ready to work together so as to achieve a common goal. It's been a heavy task for us, coming from a relegation side to set a goal of playing Kenya Cup playoffs this season," Adero told Standard Sports.
"This weekend we have a very big task ahead playing Kabras for the second time this season but now in the semi-finals. And since this is a new chapter, we expect a positive result because this is what we have been working for."
After earning promotion to Kenya Cup, Leos finished in the top four and made the semis for the second time after previously playing Mwamba at the same stage in 2013.
"The last time we played in the semifinals was in 2013. It's a greater achievement as a team with the help of coach "Louis Kisia" to reach here. It can only get better," he added.
Kabras thrashed Leos 35-9 during the regular season and Leos will be aiming to put a fight again this weekend in Nandi.
Defending champions KCB will play Oilers in the other semifinals match in Nairobi. This will be Oilers' first appearance in the last four.