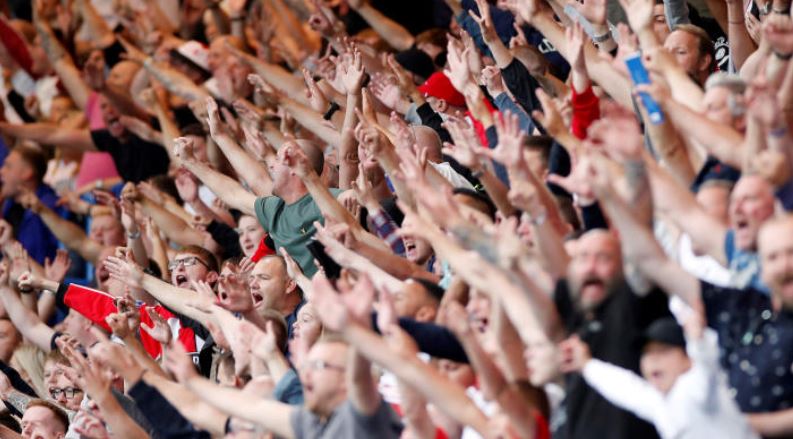 On a bright lunchtime in early October 2018, Arsenal came to picturesque Craven Cottage.
After their hosts Fulham had equalised through Andre Schurrle, a World Cup winner, the guests went ahead and dazzled, winning 5-1.
At the Bishop's Park End, supporters sang long and loud: 'We've got our Arsenal back!"
It was the sound of hope and optimism, qualities that in English football need only the lightest stimulation.
Since that day, Arsenal have changed manager twice and recorded their lowest finishing position in the table for a quarter of a century.
Fulham have been relegated and then promoted again.
But when those two clubs meet on Saturday, at lunchtime at a Craven Cottage, there will be optimism in abundance.
Unfortunately, it will be harder to hear it, with no fans in west London or in any ground.
Optimism will also be tempered. The 2020/21 Premier League season begins amid the usual patchwork of hopes and questions.
Can those Gunners really get their Arsenal back? Can Liverpool's remarkable momentum continue? How real is Manchester United's advance?
The biggest question, however, is whether the Premier League can regain its status as the most admired and envied domestic competition anywhere.
Will the season even finish on time? The pandemic casts a long shadow. Three days before Fulham and Arsenal raise the curtain, new restrictions on gatherings of people in England have been imposed by a UK government, fearful of rising numbers of Covid-19 infections.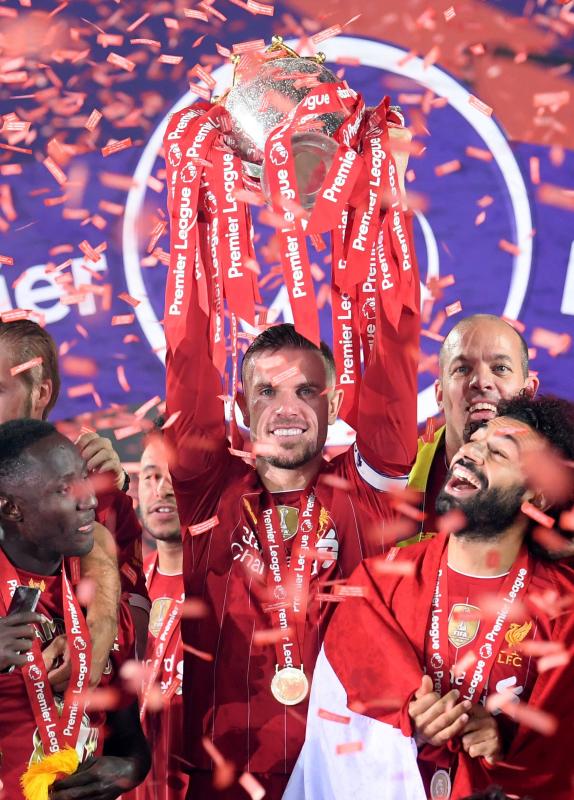 Cautious plans to have limited access to stadiums for paying fans in October are back under review.
The global appeal of English top-flight football – "our Hollywood," as one former UK foreign secretary described the great televised export that is the Premier League – has been partly built on the vibrant atmospheres of its stadiums.
That, in turn, has nourished the league's financial muscle, the power to recruit so many of the world's leading players.
"We have to get fans back into stadiums," warns Richard Masters, CEO of the Premier League. "It's the big thing that's missing, economic or otherwise."
Informed estimates suggest that the Premier League will be £700 million poorer, if there are no crowds throughout 2020-21.
Other leagues face the same restrictions and will suffer financially from playing behind closed doors.
At least, there is still envy from aboard towards the EPL, a league that still pack the mightiest punch in the transfer market.
It has a club, Chelsea, who can afford to poach two of the brightest talents from the Bundesliga, Kai Havertz and Timo Werner, for a combined £120m.
The leagues still has enticed the best of Dutch football – Donny van de Beek, Ajax to Manchester United – the brightest starlet from Portugal – Fabio Silva, Porto to Wolves.
Even vulnerable Fulham can still recruit World Cup winners. France goalkeeper Alphonse Areola has just joined them, on loan, from Paris Saint-Germain.