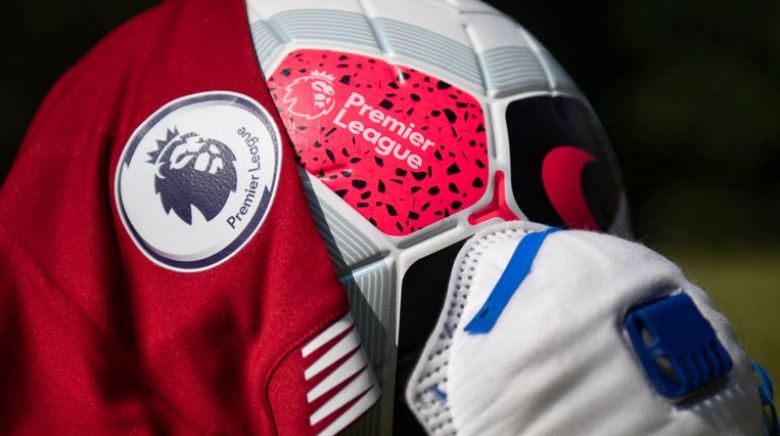 Two more players from the English Premier League (EPL) have tested positive for coronavirus, it has been confirmed.
The two are in addition to six who tested positive for Covid-19 in the first round of testing, which covered 748 people, on May 17-18.
A total of 996 players and staff were tested for COVID-19 across Tuesday, Thursday and Friday.
Players or club staff who have tested positive will now self-isolate for a period of seven days.
A Premier League statement read: "The Premier League can today confirm that on Tuesday, May 19, Thursday, May 21 and Friday, May 22, 996 players and club staff were tested for COVID-19. Of these, two have tested positive from two clubs.
"For the second round of testing, the number of tests available to each club was increased from 40 to 50.
"Previously, 748 players and club staff were tested for COVID-19 on May 17-18, with six testing positive from three clubs.
"The six who tested positive in the first round of testing are not included in the figures for May 19-22, as they are still within their seven-day self-isolation period.
"The Premier League is providing this aggregated information for the purposes of competition integrity and transparency.
"No specific details as to clubs or individuals will be provided by the League and results will be made public after each round of testing."
The Premier League was been suspended in March due to the coronavirus pandemic.
As per United Kingdom government guidelines published on May 11, 2020, English football was planned to restart behind closed doors from June 1.
According to English media, the UK government has set out a roadmap to exit the coronavirus lockdown situation, whose step two includes "permitting cultural and sporting events to take place behind closed doors for broadcast while avoiding the risk of large-scale social contact…" as per AFP.
However, the sporting events will only be allowed to go on should the COVID-19 situation between now and June 1st improve.