Boxing Federation of Kenya, put your house in order, allow boxers do their thing in the ring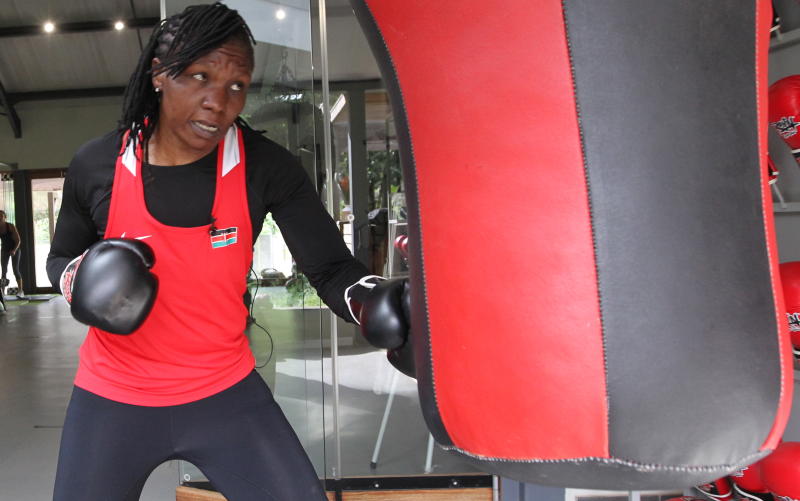 Boxing fans and ring analysts are watching with keen interest to see whether the Boxing Federation of Kenya (BFK) executive under the leadership of a former boxer Anthony Otieno, aka Jamal, will deliver.
Jamal's ardent followers refer to him as the new 'messiah' of Kenya boxing. That's debatable but he has shown he has the passion to turn around the dwindling fortunes of this once successful sport in Kenya.
As he does so, he needs to have realistic goals taking into account he has joined the train at a time when effects of Covid-19 pandemic are being felt as well as scarcity of employment opportunities for boxers.
The new office began with remarkable performance by their standards in the 2019 African Games in Casablanca, Morocco but the gold medals still remained elusive.
Like other boxers worldwide, the Kenyans have also been affected by the Covid-19 pandemic. But they should not use it as a scapegoat for their lucklustre performance in Zone 3 tournament in Kinshasa last month.
Kenya was represented by 16 boxers and won only one gold medal through heavyweight Elly Ajowi in a tournament many expected no fewer than eight gold medals taking into account they trained for almost three months.
Claims of biased officiating involving two of their boxers seem to have been the main excuse for their dismal show. The fact is not all boxers were robbed of victory. They were beaten fair and square.
Encouragingly, president Jamal has changed their training venue from the dilapidated Mathare Depot to a more posh gym with modern equipment in the upmarket Lavington suburbs. So, they have no excuses on poor training conditions.
The BFK president has, however, not escaped blame of following the same discredited system used by past regimes of having top executive committee members secretary-general David Munuhe and treasurer Musa Benjamin double up as coaches.
"This is purely a conflict of interest and should not have been allowed in the new office, which we expected to do things differently," said former Breweries boxer Francis Olando, adding that a coaches commission should be established to oversee the appointment of the technical team.
Ratib Farjallah, an ally of Jamal, is also not impressed by this arrangement.
"It's wrong for top executives to double up as coaches. We need to divorce technical bench from the executive."
John Nene is World Africa Boxing Association Director of Communication