Why Kenyan athletic stars are classified as T11 or T46 in para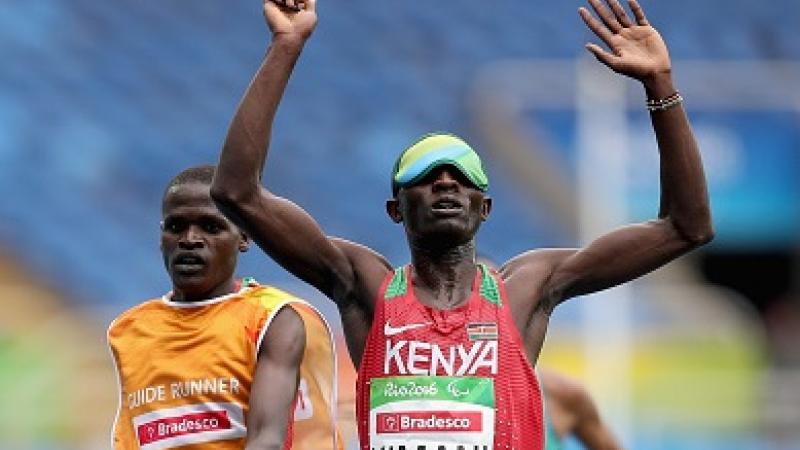 Ever wondered what makes one eligible to take part in Paralympics? Well, you are not alone.
According to International Paralympic Committee (IPC), any athlete wishing to participate in Para sport competition "must have an Underlying Health Condition that leads to a permanent Eligible Impairment."
Under the current IPC handbook, there are 10 impairments that would qualify one to be take part at the Paralympics.
There are fundamental questions that should be answered when evaluating an athlete wishing to take part in Para sports.
The questions are: "Does the athlete have an Eligible Impairment for this sport? Does the athlete's Eligible Impairment meet the Minimum Impairment Criteria of the sport? And thirdly, which Sport Class should the athlete be allocated in based on the extent to which the athlete is able to execute the specific tasks and activities fundamental to the sport?"
Once a prospective athlete ticks all the above questions, the next stage is to classify them. Classification therefore provides a structure for competition.
Athletes competing in Para sports have an impairment that leads to a competitive disadvantage.
According to IPC, a system has been put in place to minimise the impact of impairments on sport performance and to ensure the success of an athlete is determined by skill, fitness, power, endurance, tactical ability and mental focus.
Every sports discipline has its own classification procedures. In athletics, the physical impairments considered are; Impaired muscle power, Involuntary movements, Impaired passive range of movement, Muscle tension, Limb deficiency, Leg length difference, Uncoordinated movements, Short stature, Intellectual impairment and Vision Impairment.
In athletics, the sports class consists of a prefix 'T' (Track events) or F (Field events). Athletes in the T/F 11 sport class are required to wear eyeshades in order to ensure a fair competition.