Nigeria's Ejike has a taste of greatness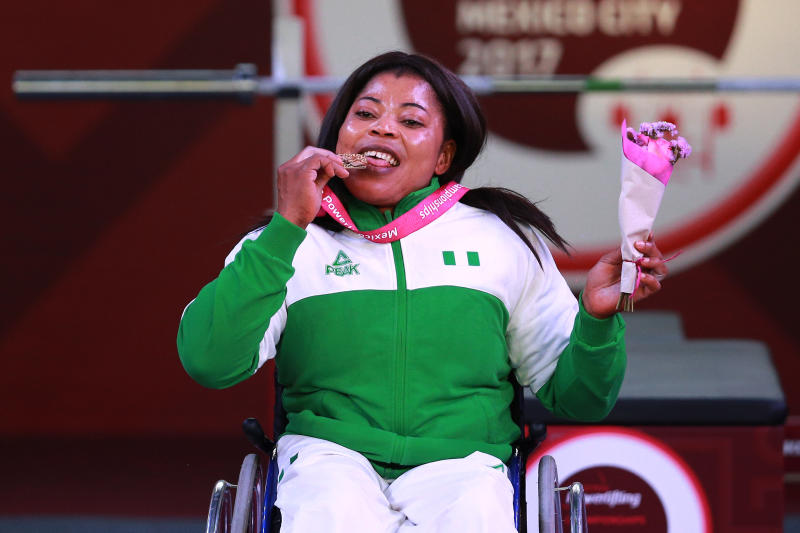 Once Nigeria's Lucy Ejike enters the powerlifting arena at Tokyo 2020, she will have not one but two goals in mind. The first is to successfully defend her Paralympic title in women's -61kg category.
The second is to break her own world record. As one of Nigeria's most successful Paralympians, let alone a household name in the sport, Ejike might feel more than the pressure of her 142kg – her current world record – against her chest. No doubt, the Covid-19 pandemic had an impact.
"I could not train as I had to stay at home," she said. "I lost focus and it affected my body too. I put on weight and lost muscle strength. I tried hard not to but not being able to train made it harder. When I started training again, I started to lose the weight."
As the gold medallist from Athens 2004, Beijing 2008, and Rio 2016, as well as runner-up at Sydney 2000 and London 2012, Ejike knew what brought her success then. For Tokyo, she knew she had to do more to get back in form.
"I used to train three days a week but right now I have increased that to four days now, for three hours at a time," said Ejike, who lives in the state of Enugu with her husband and two sons, aged 16 and 7.
"I changed my work out programme too to make sure I develop the strength I will need in Tokyo."
Ejike works as a sports administrator.