Why Safari Rally presents another chance for Kenyan drivers to compete with the best
MOTORSPORT By Ben Ahenda | January 4th 2022 | 3 min read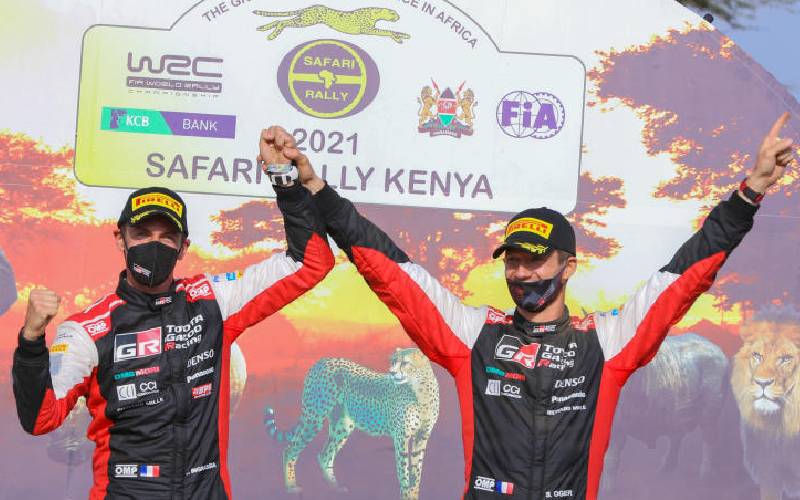 Once again, Kenyan drivers will have another chance to rub shoulders with world champion Sebastien Ogier at the WRC Safari Rally set for June 23-26 in Naivasha this season.
This follows approval and confirmation of Federation of International Automobile Association (FIA) World Motor Sports Council meeting in Monaco at the end of last year that cleared WRC Safari Rally Kenya among the first nine rounds of the 2022 FIA World Rally Championships before three more came on board later.
But the 29-year-old-Ogier will miss the services of his long-serving navigator Julien Ingrassia who together have crisscrossed the globe for 16 years in the business of world championships.
Ingrassia retired from motorsports at the end of last season having started the 16-year old partnership with Ogier in 2006 while still competing in the French championship, before making their WRC debut in 2008, winning the Junior WRC title that year while driving a Citroen C2.
In meeting Ogier again, experienced Kenyan rally drivers will be coming face to face with a speedy professional driver who has won the World Rally Championships eight times from 2013-2018 and from 2020-2021 winning the Safari Rally for the first time in his debut last year.
Any serious driver would wish to face such a polished driver who has so far achieved 54 victories in the World Rally Championships and eight world titles to be the second most successful WRC driver after former Citreon WRC teammate Sebastien Loeb (who boast of nine world titles).
The top Kenyan driver last season in the championship was Onkar Rai co-driven by Drew Sturrock in Volkswagen Polo who finished seventh overall in the WRC event.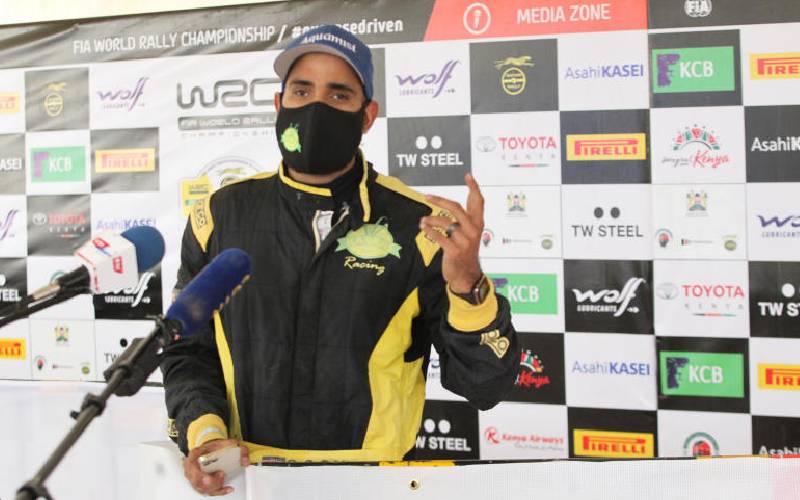 Last year, Rai Onkar said their main predicament in such world-class events was lack of WRC recommended machines.
"Our main predicament is lack of world-class machines that should have made us compete effectively and at par with world-class drivers," Onkar said during scrutineering and after the conclusion of the rally.
His sentiments were echoed by former Kenya National Rally Championships champion Baldev Chager.
Ogier will not come alone for the world's toughest and roughest rally but an array of other experienced world top drivers are expected to grace the occasion either to emulate or possibly beat him this time round in the fight for top honours in the four-day competition.
To prepare for it, they (Kenyan drivers) will first have to compete in a section of the Kenya National Rally Championships (KNRC) before taking part in some of the Africa Rally Championships (ARC) series' rallies in readiness for the epic Safari Rally.
The Kenya Motor Sports Federation is yet to release the local calendar of events.
The Africa Rally Championships (ARC) series commence with Ivory Coast Rally on February 20-21 ahead of Kenya's Equator Rally on April 23-25 that will be a good training ground for the drivers who'll compete in the Safari Rally.
Other races in ARC calendar of events this year are Rally Tanzania on July 23-25, Pearl of Africa Uganda Rally on August 20-22, Zambia International Rally September 24-28, Rwanda Mountain Gorilla Rally on October 22-24 and Rally of South Africa on November 26-27.
Three-time Safari Rally winner Ian Duncan said Kenyan drivers can effectively compete against the global professional drivers only if they have factory-made machines.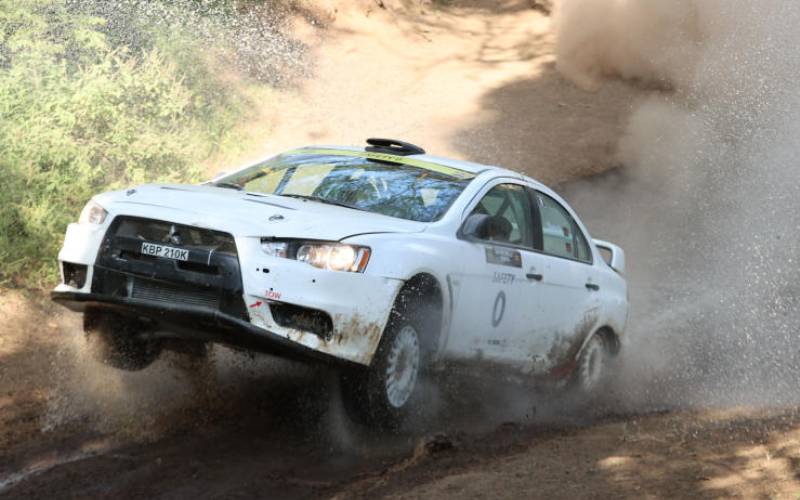 "With the locally modified machines, it will not be easy for our drivers to beat them (foreign drivers) since they have powerful factory-made machines meant for such tough rallies that measure to the FIA standards," said Duncan.
However, Duncan said he'll not take part in this year's edition of the rally because he's not prepared.
"It will truly be tough for local drivers without the FIA recommended machines in order to be at par with the foreign drivers at the start of the championships," he observed.
"Personally, I'm out of it."