Duma Team ready for KCB Nanyuki Autocross race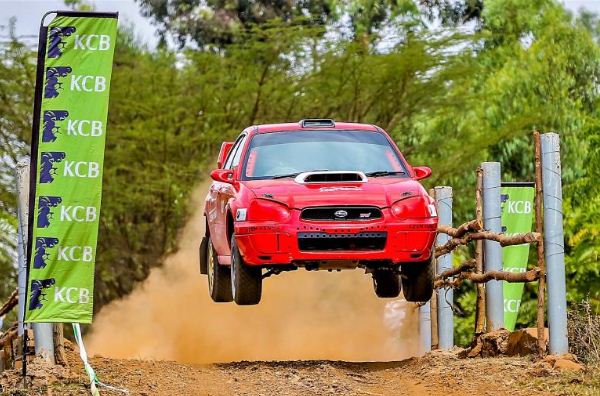 Duma Team (previously Decko Racing) are putting final touches on their preparations ahead the KCB Nanyuki Autocross 7 which returns to Batian View tomorrow.
Defending Bambino Class champion Yuvraj Rajput aka Yuvi hopes to return to his winning ways for his Duma Team after losing to Karanveer Singh Rooprai in round six at Jamhuri Park racetrack.
Yuvi suffered engine gremlins in the sixth race and has had team mechanics rebuilding the engine and gearbox of his Magi-Bug.
"I'm looking forward to a powerful buggy, and indeed a first place finish for Nanyuki race," said Yuvraj
Yuvraj's dad Kirit Rajput will be entering the Open Class in his Subaru GC8 after the fire in Mombasa event, Kirit's GC8 went through wire harnessing which saw a few burnt engine components replaced.
Also in the mix for Duma Team is Yuvraj's sister Kiana Rajput who is excited to have some competition in her Pee Wee against Eric Bengi's kid driver Eann Bengi.
Wayne Fernandes, who is also the Team Manager of Duma Team will be back on the Quad bike against leader Gurraj Singh.
"I'm looking forward to a muddy wet track. All vehicles will be sporting be new Duma Rally Team livery, so we are all very excited going into Nanyuki Autocross," said Fernandes.
Meanwhile, Lovejyot Singh will be running two classes in the event.
"Yes, I am running two classes in Nanyuki and it will be a foot-down affair for us from the practice heat, as the last event we didn't have a good run in the 4WD Turbo Class due to electrical issues," Lovejyot explained.
"In the 2WD Turbo Class, I am one point behind Shaz Esmail aka Coach. Hopefully, once we finish Nanyuki, we will be back in the lead in the 2WD Turbo standings as well."