Kenya Hockey Union (KHU) to got to polls in April
Kenya Hockey Union (KHU) will be hosting their elections on April 16, 2022 following the term expiry of the current office this January.
According to the calendar, the elections will be held four years after 2018 when the last elections were held.
The delegates gave Retired Colonel Nashon Randiek the mandate to captain the hockey ship for a term of four years under the Sports Act 2013 which came to an end on January 12, 2022.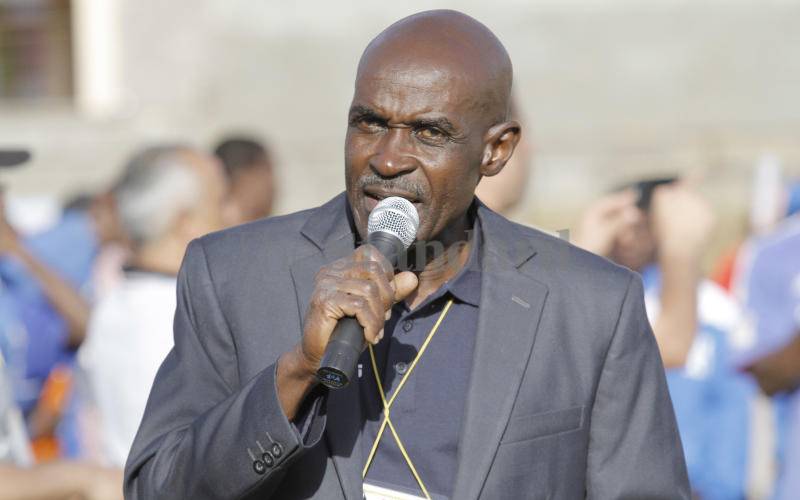 The last election which was held witnessed the former chairman Resham Bains not seeking re-election after leading the body for eight years, vice-chair Nashon Randiek (pictured) stepped up to the vacant position.
Pressure has been mounting with current and former players accusing the current office of mismanaging the sport.
Speaking on Tuesday after arriving from Ghana, where the national teams competed in the just-ended Africa Cup of Nations, KHU Secretary-General Wycliffe Ongori stated that the County Associations have been given the green light to conduct their elections next month.
"The council met and released a road map where the county Associations should hold their elections between February 1and 28. Thereafter, the national office will hold its Annual Generation Meeting scheduled for April 16," said Ongori.
Kenya national women's hockey team fondly known as Tausi won bronze at the 2022 Africa Cup of Nations after defeating Zimbabwe women 3-1 on penalties behind Ghana and eventual winners South Africa, while their men counterparts settled for the fourth position.
As per Section 12 of the KHU Constitution, 2 delegates from each of the following County Hockey Associations were eligible to vote in the last election: Nairobi, Kiambu, Nakuru, Kisumu, Kakamega, Mombasa. Kenya Hockey Umpires Association.
One delegate from Kenya Universities Sports Association (KUSA) and one delegate from the Kenya Secondary Schools Sports Association (KSSA).
Section 12 also says that "Any Citizen of Kenya who is a member of a board or committee of the International Hockey Federation (FIH) or Africa Hockey Federation (AHF) shall be automatic members with one vote each."