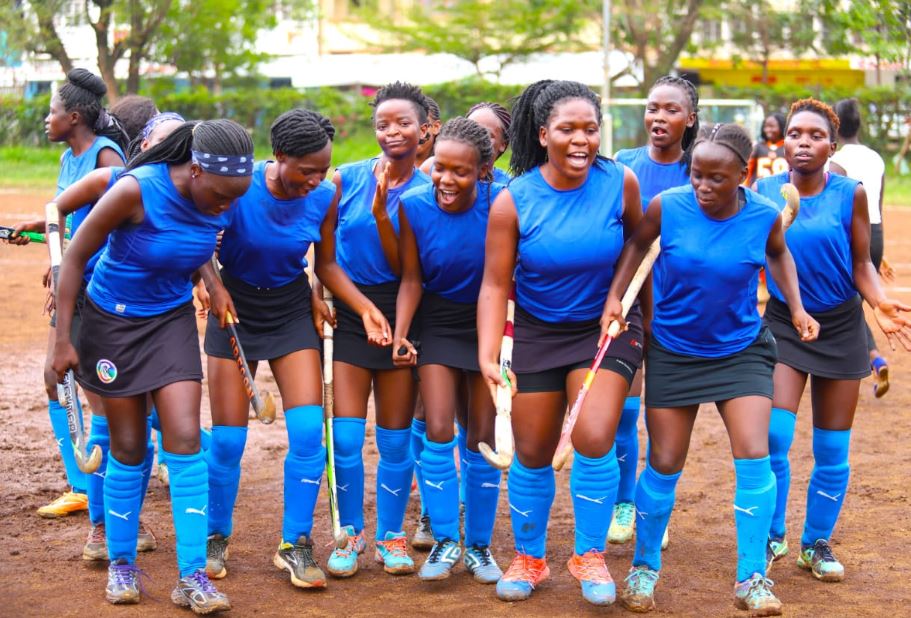 Lakers Hockey Club captain Linnah Baraza has told her teammates and supporters to enjoy their top-four finish in their debut season in the 2019 Kenya Hockey Union (KHU) Women Premier League.
The Kisumu-based outfit edged out Amira Sailors 1-0 in their last match to seal their fourth-place finish in the standings with 21 points after winning five matches, drawing six and losing three games out of the 14 matches played.
SEE ALSO: Wilfried Zaha teases Arsenal transfer with clear message
Speaking to the Standard Sports, Baraza said they have enjoyed their inaugural season in the top flight and they are proud of their performances.
"It was scary at first being our first season without experience in the league but after playing half a season unbeaten, our confidence improved. We lost three matches against experienced sides in Blazers, USIU and Sliders and registered many draws but we are happy at the end," she said.
SEE ALSO: Atletico Madrid resume training after rest of squad test negative for COVID-19
Lakers Team Manager John Otieno was full of praise for his charges, attributing their continuous success to their youthful and vibrant players who sacrificed themselves for their passion for hockey.
He said they have learnt a lot as a team and the ladies have gained experience, exposure and a feel of playing in the premier league.
SEE ALSO: PSG gets sponsorship deal with Chinese company Hisense
"As a team, we have resolved that winning the league is not that hard and we are going to work smart next season to clinch the title or settle for the second position."
Remember only three teams won against us and we are going to review the mistakes and loopholes that might had affected our performance so that come next season we will not repeat what happened," Otieno said.
For Lakers head coach Austin Tuju, it is all about the players who came together from various college programs. He encouraged them to enjoy what could have been the best team debut in the league.
"Coming to the premier league as underdogs and becoming number four is an achievement for us. Being a team that all teams have to have strategies in place before playing us including Blazers who are have played hockey for more than two decades. That just shows Lakers is a team to watch out for," Tuju said.
Even though managing team in the Premier League is expensive without funds, Otieno credited their success of honouring all their matches to team unity and thanked well-wishers for their support.
"We lacked modern equipment to use, we always borrow sticks before getting to the pitch and right now we don't even have a pitch to use for training and we don't even know what will use next season as our home ground pitch."
"These are some of the challenges we faced but we hope we can resolve them ahead of next season," he added.
Tuju, who said that most of their targets were achieved, echoed Otieno's sentiments.
The duo revealed they need to work hard and bring the Premier League title to Kisumu in the next two seasons.
Lakers striker Alice Owiti was voted the league's Most Promising Player of the Year after finishing third in the top scorers' list with six goals behind Blazers's Jacky Mwangi and Strathmore's Gilly Okumu.
Blazers were crowned the 2019 league champions for a record 20th consecutive time after finishing the season unbeaten with 38 points.