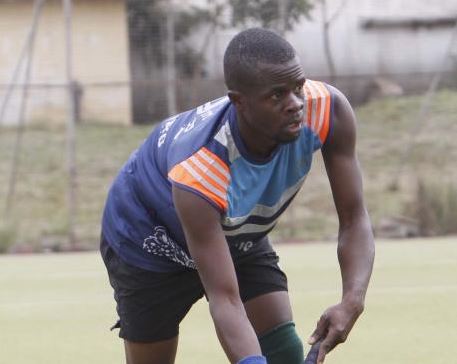 Western Jaguars' free fall from the Kenya Hockey Union (KHU) men's Premier League to the second tier gathered speed at the weekend with double defeat at City Park.
Losses to Strathmore University Gladiators and United States International University of Africa (USIU-A) cemented their place at the bottom of the standings.
Jaguars left the city for their Kakamega home a dejected lot and with an imminent demotion having suffered in the hands of the Strathmore and USIU-A students.
The 2016 league winners Strathmore subjected Jaguars to a 3-0 beating while USIU-A crashed their hopes further with a 4-1 drubbing.
Jaguars have had a dismal show this season and have won only two matches even as the season enters the homestretch.
They have drawn in five matches and lost in 11 and have been rooted at the bottom of the table for the better part of the season. Against USIU-A, Jaguars were not given time to settle in the game as Justine Ng'etich outsmarted their defence to send the ball past goalkeeper Shibachi in the first minute of the game.
Jaguars composed themselves thereafter and played defensively containing the goal-hungry students who were determined to register their sixth win of the season.
After minutes of a fruitless battle, Lawrence Makhatsa added a second for USIU-A in the 20th minute to give his side a 2-0 advantage at halftime. The second half was evenly balanced with Jaguars pushing for their first goal.
Their efforts paid off just before the end of the third quarter as Bryton Ndwati pulled one back for a 2-1 score heading into the final quarter.
Timothy Barasa and Makhatsa scored in the 52nd and 56th minutes to subject Jaguars to another defeat, thus dimming their hopes of escaping relegation.
In another fight for survival, Nakuru, who were courting relegation, gained a lifeline after they edged Wazalendo 1-0. Former captain Jacob Githinji scored Nakuru's all-important goal in the 11th minute to revive their hopes of maintaining their spot in the top league.
With the victory, Nakuru moved to ninth place.
Githinji said they were looking to make the best out of their remaining three matches in a quest to avoid demotion.
"We don't want to lose our place in the Premier League and we are well aware that it will be determined by what we do in our remaining matches. We have to gain maximum points because only a top nine finish will save us from relegation," Githinji said.
Nakuru must be in their best form as KHU is planning to downgrade three teams from the top tier and promote one from the Super League. This, they say, will ensure the men's Premier League is highly competitive.
In the men's national league, newcomers Bungoma Farmers continued with their winning ways hammering Jomo Kenyatta University of Agriculture and Technology (JKUAT) 3-0 in Bungoma.
The victory saw second-placed Farmers reduce the gap between them and leaders Parkroad Tigers to four.