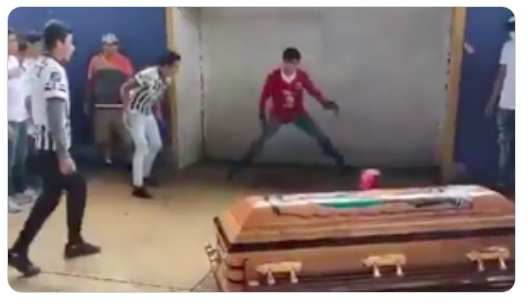 Emotions ran high a city in the southern Mexico state of Oaxaca on Thursday, as family members and football fans bade farewell to a teen who was shot in the head by the police.
Before he met his death, Alexander Martínez Gómez relocated from the United States to Mexico to follow his dream of developing into a soccer star and played for Tierra Blanca Rayados, a third division affiliate of Liga MX's Monterrey.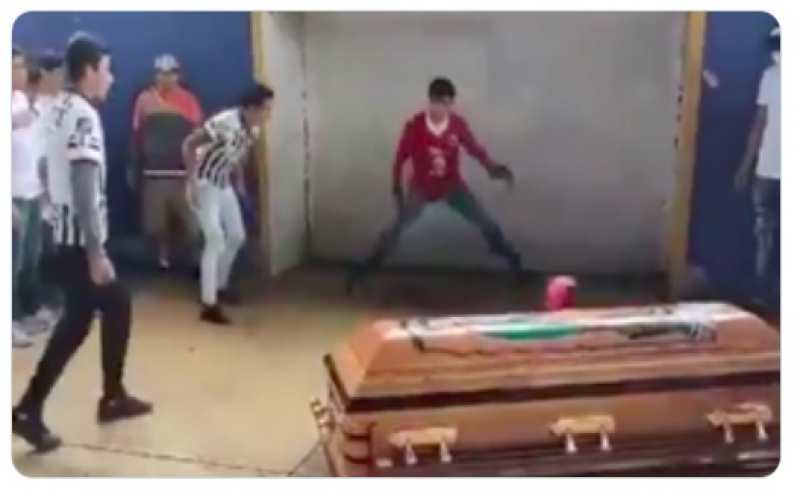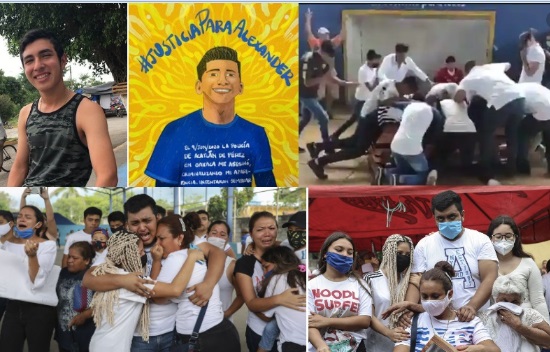 It has been reported that Martinez,16, and a friend were at a kiosk buying a soda when they were shot by police.
His friend, Carlos Ramos, 15, is reportedly fighting for his life in hospital.
People believe that it was a case of mistaken identity turned deadly when the boys ran from police who were shooting from a squad car.
While the circumstances are much different, people are angered that the young boy was killed by the police for no reason.
Attending his funeral, mourners who were carrying his coffin pulled up outside their playground, where his teammates gave him a chance to score one last goal.
The players positioned his casket so they could redirect a soccer ball off of it , and when the ball slid past the keeper into the makeshift goal -- things got emotional.
All of his teammates surrounded the casket, hugged it, and sobbed uncontrollably.
Flowers were draped over his coffin along with two soccer shirts, including a yellow jersey of French soccer champions Paris Saint-Germain and blue and white stripes of Mexican outfit C.F. Monterrey. Martinez pl.
After his last match on home ground in the southern Mexican state of Oaxaca, Martinez was buried in his home village of Vicente Camalote.