Arsene Wenger to 'let young star to leave - but only if he gets £15m fee for defender'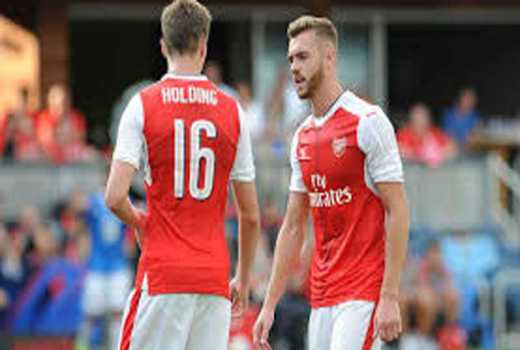 Arsenal may have signed a plethora of new forwards in the past few weeks - but that won't stop them letting a young defender go.
Burnley boss Sean Dyche is a big fan of 22-year-old defender Rob Holding, and was hoping to get his man for around the £4million mark.
But Arsene Wenger won't do business below £15million - which may scare off bids, according to The Sun.
Holding began his career at Bolton and has made 15 Arsenal appearances after moving to the Emirates for an undisclosed fee in 2016.
The 6ft 2in defender has also made five appearances for the England under-21s.
Arsenal fans will be looking for defensive reinforcements if the Stalybridge-born player is allowed to move on.
Arsenal have acquired Armenian midfielder Henrikh Mkhitaryan from Manchester United in a swap deal that involved their star winger Alexis Sanchez going the other side. Another strengthening upfront has come in the signature of Pierre-Emerick Aubameyang who moved in from Borussia Dortmund to replace the departed Chilean star.
The duo have had their first impressive performances against Everton where Aubameyang got his debut goal as Mkhitaryan racked up three assists in the process.