Giggs lack respect and not worth being a manager, says his father, Wilson
GOSSIP & RUMOURS By Game Yetu | January 17th 2018 | 2 min read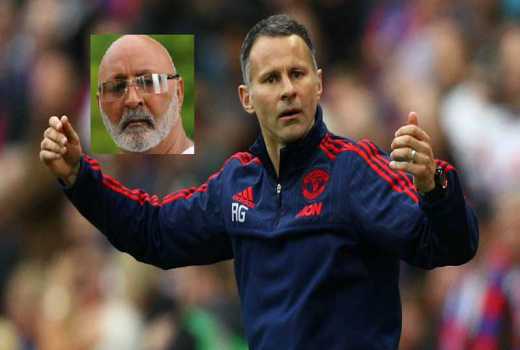 New Wales's manager Ryan Giggs is facing another criticism this time from his father just days after his appointment as the coach. Giggs' father has accused him of failing to maintain discipline during his time as a player, as well as mishandling family issues.
Danny Wilson, who is a former rugby player has accused the former Manchester United midfielder of having an affair with his brother's wife in 2011, only to treat the matter 'so lightly'.
While talking to the British media, Wilson said: "I can't even bring myself to use his name - I refer to him as the ex-footballer. As the eldest he should have been watching his brother's back - not stabbing him in it. He cheated in the worst possible way and is not man enough to apologise for it."
He went ahead to attack the former Manchester United manager for failing to be a good example to his siblings and instead being some sort of a family baggage.
Wilson could not either spare the appointing authority which picked up his son for the job. According to him, Giggs does not have a character that befits a national coach capable of managing a team like the Welsh national team.
So low is the rift between him and his son that he reveals that his family resorts to switching off their televisions whenever Giggs pops up as a pundit.
Wilson and Giggs begun to have a rift when he separated with his wife-Giggs' mother. What preceded that was an incident where Giggs dropped a family name "Wilson" but to the detriment of his father's anger.
This is just but another incident where Giggs has come under fierce criticism with the most recent being the bashing by fellow Welshmen who felt that he was undeserving the appointment.
He was appointed to the top job ahead of the compatriot Craig Bellamy who also played for Liverpool and Manchester City.