Mesut Ozil reveals how his father forced him out of Real Madrid due to botched contract negotiations
GOSSIP & RUMOURS By Mirror | March 3rd 2017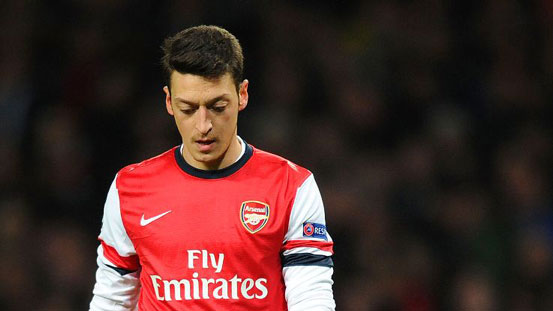 Mesut Ozil has lifted the lid on his acrimonious exit from Real Madrid, blaming his father for pushing him out of the Santiago Bernabeu and towards Arsenal.
The German international cost the Gunners £40m in 2013 after three successful years with the La Liga giants.
But contract negotiations, led by his father, caused a split in the relationship between himself and Real Madrid president Florentino Perez.
"The only and also self-critical truth [about my Real Madrid exit] is the following," Ozil says in his new book 'The Magic of the Game,' serialised by German newspaper Bild. "My father Mustafa represented me at this time as an adviser. He was convinced that by now he would understand enough about the profession and no longer depend on the help of other agents.
"I did not intend to leave Real Madrid at all. My father and I both had the goal of extending prematurely for a further year. My father then took over the negotiations. He contacted Florentino Perez and made appointments.
"It was not about greed. It was just a fair payment. And at first Real Madrid did not match us. But the situation was new to my father. He did not know how to be placed under negotiation pressure in this form. He had not done dozens of negotiations with the biggest club managers, and accordingly, he had to be honest, he had to admit that he had to deal with such a provocative offer."
Ozil believes that it was this lack of experience and his father's temper that ultimately did irreparable damage.