Golf: Tannahill tourney set for April 15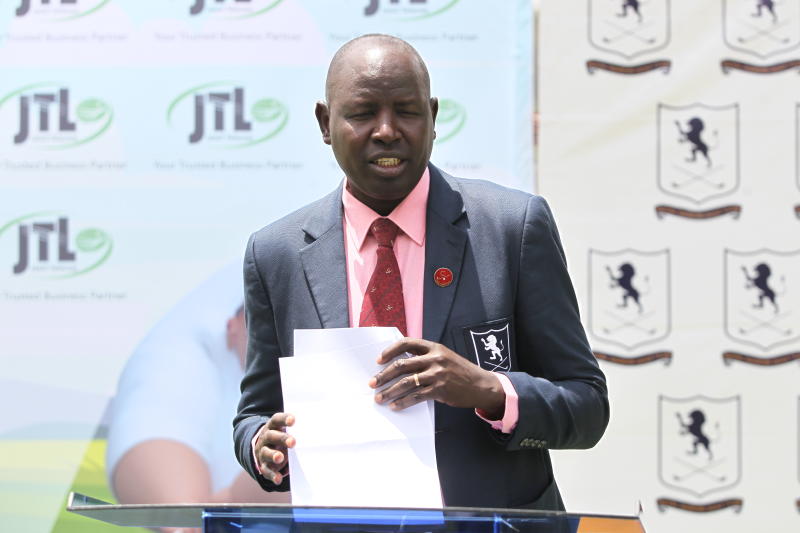 The 97th edition of Tannahill Shield Golf Tournament, to be held on April 15-17, was launched at the Royal Nairobi Golf Club on Thursday.
The amateur golf event will bring together best players from nine golf clubs drawn from Nairobi, Mombasa and Western regions.
Hosts Royal, led by captain Josiah Kogo, are ready to reclaim the crown that they lost to defending champions Muthaiga in 2019.
"We are a formidable team. We are made of fairly young players. We are prepared to win the Shield which we lost a few years ago to Muthaiga," Kogo told Standard Sports.
Royal resident pro Alfred Nandwa who coaches the eight-man squad said his team is comprised of both experience and youth.
"We have been doing our training in the last two months and we are currently working on our short game ahead of the event," Nandwa said.
"We are also sharpening our fitness which boils down to our mental strength," he said.
Club captain Stanley Kirui said sufficient preparation has been done on the par 72 Royal course and the golfers should expect much faster greens.
"We have prepared the tee box well, the fairways will be cut to international standards, it is up to the players to bring their 'A' game to the tournament," Kirui said.
Unlike last year, the last team in this years edition will be relegated.