Kiunjuri lifts Chairman's Cup at Limuru Golf Club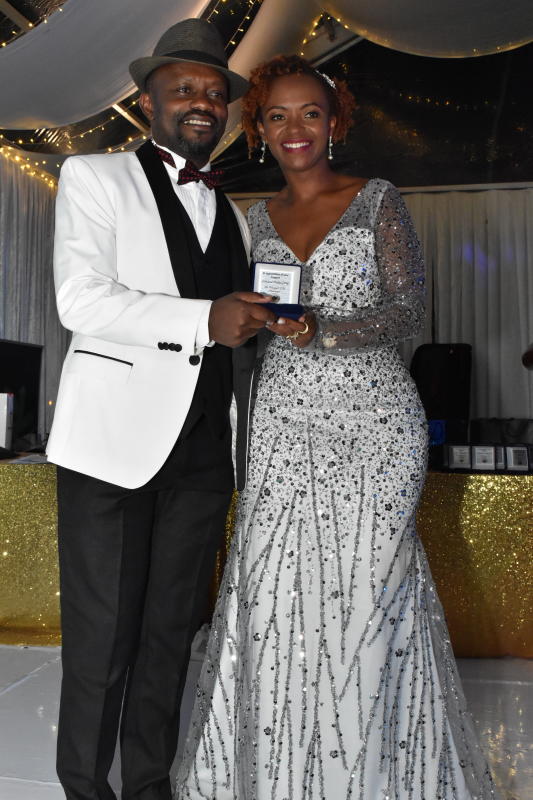 Home player Njeri Kiunjuri carded 40 stableford points to lift the C.N Wangari Chairman's Prize main tournament at par 72 Limuru Country Club, over the weekend.
On her way to victory, Kiunjuri edged out over 220 players, among them men winner Shawn Njoroge, who fired 39 points and lady winner Rose Mambo, who had a total 36 points in both front and back nines.
"It was a good outing for me, the only challenge was that the greens were playing so fast," Kiunjuri told Standard Sports.
The handicap 42 added that the week had been a good one.
"Apart from my usual twice-a-week training at the range, I won the Club Nite (Monthly Mug) on Wednesday, which boosted my confidence ahead of the Chairman's Prize championships," she said.
The sweet victory will forever remain etched in Kiunjuri's mind, saying it has encouraged her to work harder and be prolific player.
"It's quite encouraging. This win has definitely changed the narrative that golf is for the old people. Even young people can play the game and win. I challenge them to try a hand in the sport," she said.
The Chairman's Prize is the third trophy that Kiunjuri has won since she began playing golf in 2020.
Last December, she won the Lady Captain Prize at the Royal Nairobi Golf Club.
Standard Group PLC CEO Orlando Lyomu handed over two prizes; the Longest Drive men won by Paul Waweru and the lady's category, which was won by Louisa Gitau of Karen Golf and Country Club.
"As Standard Group, we have always been a partner to Limuru Country Club. We believe in sports, we believe in the game of golf," said Lyomu.
"I'm assuring you that the Standard County Golf Classic will return to Limuru this season because we believe in the Club," Lyomu said in his speech.
Chairman emeritus Wangari Ngugi-Kamau thanked Standard Group for the great publicity the country club has received in her two year tenure.
"It has been an honour and privilege to serve the club over the period. It was a time of great learning and untold opportunity. I grew up emotionally, spirituality and financially," said Kamau.
"Thanks to everyone who came on board to make this happen."
Incoming chairman David Irimu admitted Kamau made him a better leader during her time in office.
"We had great synergy. Kamau has really set the ball so high. She is leaving the club a better place," Irimu said.
Related Topics