Teaching golf in schools will create champions in Kenya Open and Savannah Classic tournaments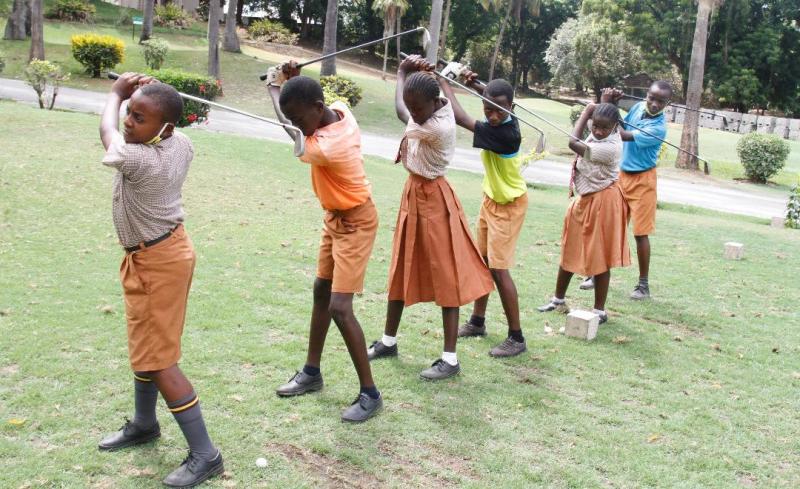 There has been a lot of talk about the performance of the Kenyan professionals and amateurs at the Magical Kenya Open and Kenya Savannah Classic.
Many people have had good suggestions on how to help our top golfers compete effectively against international players; from swing coaches to mental strength coaches and even nutritionist.
This belief is informed by the current practice of athletes having all these experts helping them in their daily routine.
All this is good but I am of the school of thought that even as we help the current crop of professional and top amateur golfers, we need to go back to schools and start moulding the next generation of top golfers. It will undoubtedly take a long time to groom them but a quick fix is not the answer to having great golfers.
There is an old video clip of a young Tiger Woods on TV show with his father, Earl Woods. The young Woods, at the age of three, was able to swing a club so fluidly and strike a ball. When asked to putt a ball into the hole from five feet, he swiftly moved it to within six inches of the hole putted it in to the amusement of all present.
There is another video clip of a young Rory McIlroy, whose inspiration was Tiger Woods, hitting golf balls into a washing machine.
The two, Tiger and Rory, were introduced to golf by their fathers and went through vibrant junior golf programmes to emerge as champions. This theme is repeated in the story of many top golfers in the world.
All sports where Kenya performs well are part of the school curriculum.
However, golf is only taught in a handful of international schools. We don't have a vibrant inter-school golf competition at the moment.
Kenya Golf Union has submitted a golf curriculum to the Ministry of Education and there are efforts to have this ratified.
Wang'ombe is the General Manager of Kenya Open Golf Limited and Chief Executive Officer of Kenya Golf Union