Hanging out with a friend changed David Wakhu's game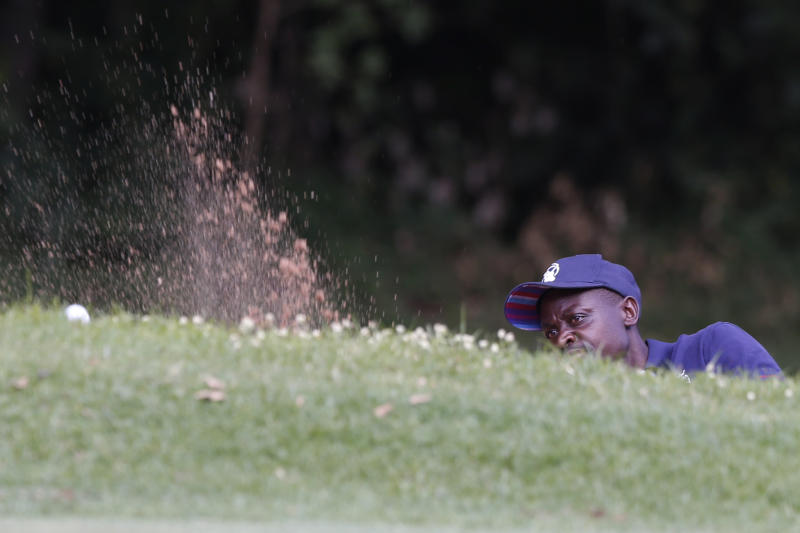 They say when you hang around four broke guys you are likely to be the fifth broke dude.
Likewise, when you chill around four billionaires, you are likely to be the fifth filthy rich one.
That's exactly what has happened to Kenya's golfer David Wakhu who is currently combing the fairways like a colossus at the ongoing Kenya Savannah Classic at Karen County Club.
Wakhu told The Standard Sport that changing his company completely altered his mindset at the two European Tour events that the country is hosting this year.
He started the 2021 Magical Kenya Open, which was the first championship held at the venue last week, on a bad footing, amassing a terrible four over par 75 in round one.
"I was dejected, I couldn't believe it was me who staged such a poor show," he recalls.
As Wakhu was busy dissecting his woes from the course, he met on an old friend, José-Filipe Lima of Portugal who had played better on the course that day.
That evening they hanged out together and discussed more about the course and it's conditions.
Take a quick survey and help us improve our website
Take a survey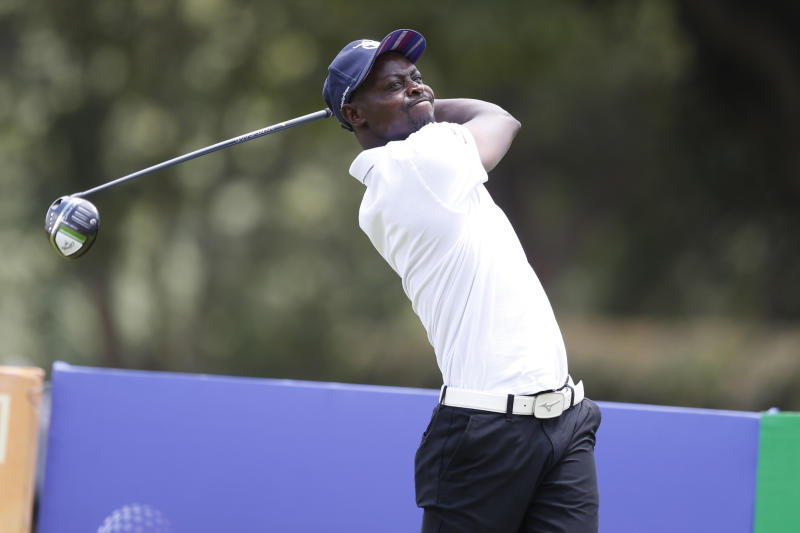 It was from Lima that Wakhu learnt that there's no need to be afraid of making mistakes on the pitch.
That the more you become cautious from the tee box, the more you will lose so many shots when you start to make mistakes on the fairways.
Armed with this lesson, Wakhu stepped on the greens on day two, with unmatched courage and mental strength.
"I said it's do or die, I was ready to either lose everything or gain everything," he says.
True to Lima's words, Wakhu played the round like a rock star, firing an eagle in the par-4 9th which he iced with birdies in the par-4 1st, par-3 2nd, par-3 4th and par-5 6th.
"I had never scored an eagle at the Kenya Open, I felt I did justice to that front nine," he noted.
Wakhu was equally surprised that at the end of that day he not only raked a whooping four under par 67, but broke his own record in the Kenya Open.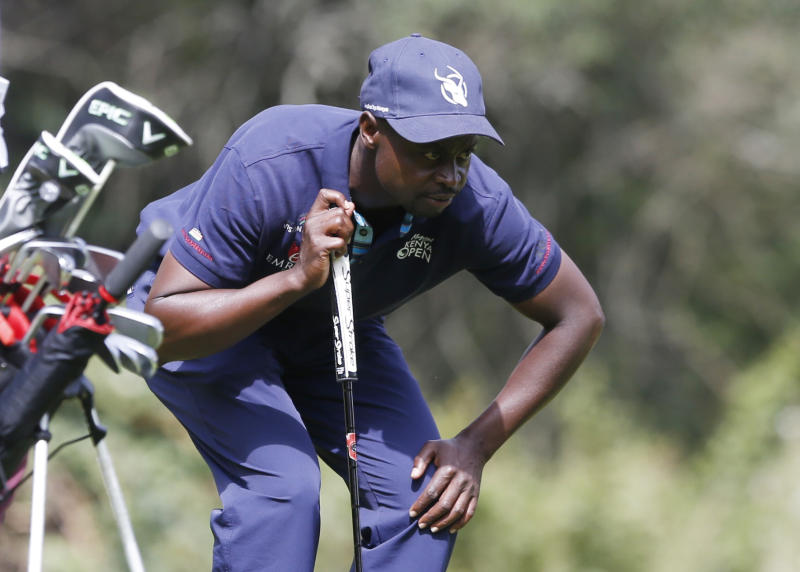 Sadly, despite the good run, Wakhu failed to go above the projected cut which was at two under par 140 that day. He was on level par after the total rounds.
"I did not give up. I continued hanging around Lima, my caddie and a few other players as we strategised for the Kenya Savannah Classic which was starting in a few days."
Wakhu kept thinking how he had ravaged the first nine on his last day at the Open, he wanted to do the same on it at the Savannah which teed off on Tuesday.
Things went wrong in round one at the Savannah, Wakhu had only one birdie on the front nine but went ahead to demolish the back nine with an eagle and three birdies to boot.
Wakhu was equally surprised that he went ahead to break his own record set at the Open last week when he cleared round one at the Savannah with a five under par 66.
It was with the same courage he stepped on the course yesterday as he looked forward to zoom past the projected cut.
"I must say that I'm having fun, I'm enjoying the best moments of my life in the tournament. I'm privileged to play with Lima for the second time.
"The first time was some years back on the Challenge Tour and I remember I was excited because at the time he was one of the leading professionals coming over to play."