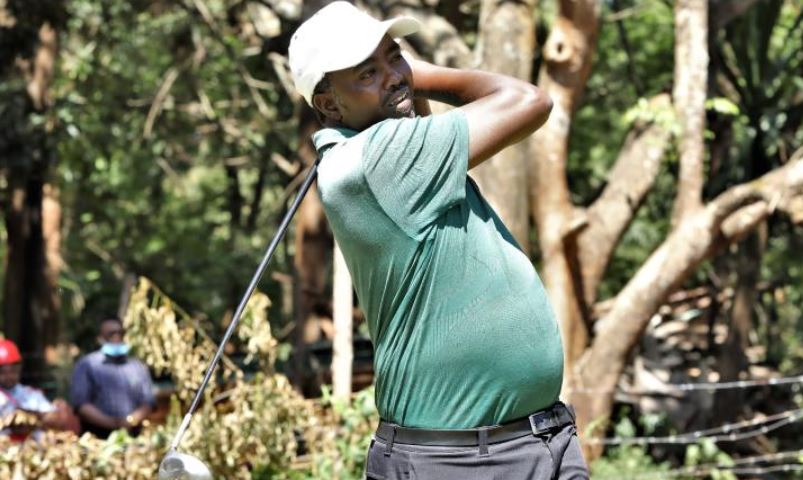 Handicap 5 James Muriithi bagged the overall winner of Father Herman Caddies Golf tournament at Nyeri Golf Club on Monday.
Muriithi shot a round total of 1-under 71 to prevail over 25 caddies who participated in six categories tournament presented by Father Herman Kiboi at the par-72 course.
In his category comprised of handicap 6 and below golfers, Muriithi edged out Peter Ndegwa who finished second with 72 nett also playing off handicap 5 by a stroke to take the top honours.
Muriithi attributed his good showing to a solid short game and hitting the fairways consistently despite a cold early morning round that saw him play with frozen hands which made it difficult to even hold the golf clubs well.
Though it became warmer, his game brightened up with the greens playing faster though as he tried to contain the erratic shots occasioned by the hard ground surface.
Winning in the second category for handicap 7-12 was John Nderitu who fired a round total of 4-over 76 beating Peter Nderitu on countback on a similar score of 76 nett. Caddy's Captain
Zachary Wachanga came in third on 83 nett.
Category three which was made up of golfers playing off between handicap 13 and 28 the top player was handicap20 Richard Kibicho who posted a 79 nett a stroke better than handicap 18 Simon Mwangi's 81 nett.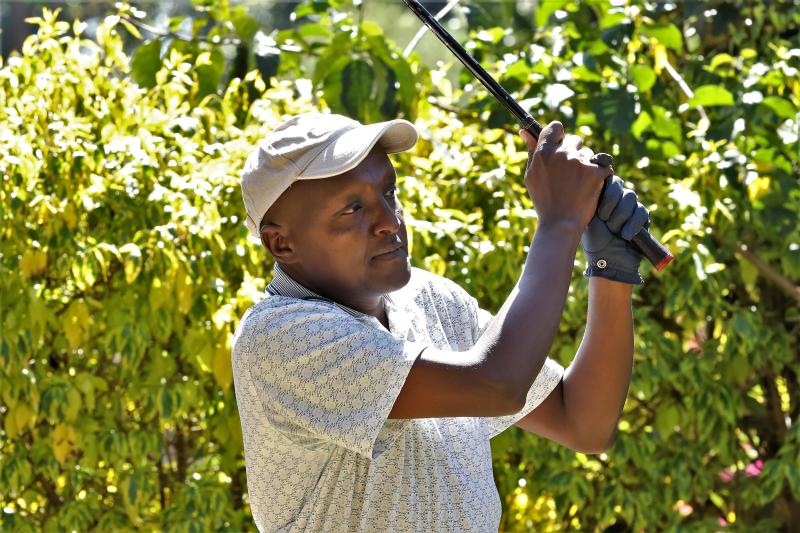 Handicap 18 Peter Maina was third with 85 nett as Paul Mathenge playing off handicap 18 settled for third place on a score of 86 nett. Claiming the Staff prize on 78 nett was handicap 14, John Kiuria.
Senior prize was won by a handicap 16, James Rukwaro who posted 85 nett beating handicap 20 James Nderitu playing off handicap 20, who returned a score of 91 nett.
Playing level-72nett off handicap 18 to lift Lady winner prize was Ruth Wanja. Taking Lady winner second prize was handicap 36, Jane Mukami with 88 nett as Quinta Wanja was comfortable with Lady winner third on a score of 94 nett.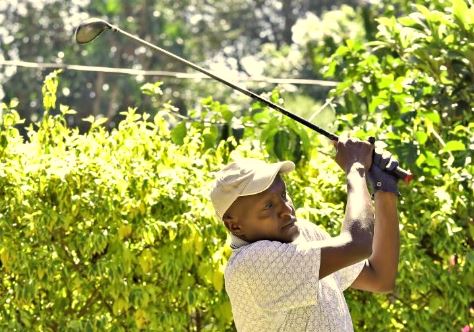 Addressing the golfers after the event, sponsor Father Herman Kiboi said, "My appeal to all of you is to maintain a high level of discipline in all that you set out to do as you fend for yourselves and families."
"Don't forget to adhere to the set Covid-19 guidelines as you're equally vulnerable due to your high level of interaction with home golfers as well as visiting golfers whose status you don't know!" added the cleric.