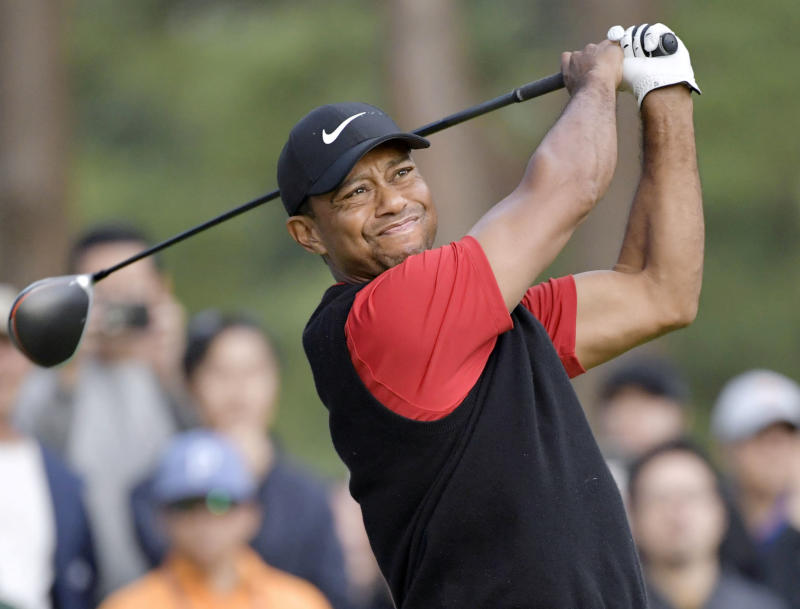 Drums roll! Coming up this weekend is a massive rumble in the San Francisco Bay Area as the PGA Championship comes to this Californian city.
Harding Park track that has not hosted a PGA competition in recent years and most of the post-2000 PGA golfers may never have tasted it, unless they lived in the Bay Area.
We expect Jon Rahm to come firing on all cylinders after the humiliation last weekend. His reign at the top of golf lasted a measly one week!
The expectation was that a player of his stature would hang on as Top Dog for at least a few months. It was not to be.
Thomas would have none of it. After almost three years without a win, Justin was hungry for one and managed to hold off multiple major winner Brooks Koepka who was ramping up speed in preparation for the first major of the year.
The competition will be tight. Justin is no pushover and as the new World Number one, he is a hot favourite and would loathe to think of being a one-week wonder as would happen if Rahm wins.
Rahm, on the other hand, knows he can regain his numero uno position with a win this weekend.
But equally hungry for a win will be Brooks Koepka. After his runner-up last weekend, his game is right where he wants it to be.
There is another big reason for Koepka to turn on the Nitrous: he is gunning for a heart trick. Three consecutive PGA Championships. He won in 2018 and 2019.
Only one golfer has won the PGA Championship three times in a row: Walter Hagen. Koepka has game and a win this weekend would immortalise him for eternity.
There is another group of golfers who will be breathing down their necks since a win this weekend would be a massive achievement.
The obvious one is Tiger Woods. Tiger's lifetime quest is to beat Jack Nicklaus' record of 18 majors. He is now at 15. While he has not played well lately, do not let that fool you.
He just might pull off that undercover move that he played at the last Masters coming out of nowhere to win when nobody was expecting him. What a blast it was! That was proof that you can never right-off Tiger.
Tiger has another reason to win this weekend. His last win was at the Zozo Championship in Japan last year tied Sam Snead's all-time record of 82 wins.
He surely wants to break that record, sooner rather than later. And how sweet would it be if that came with a Major icing on the cake! Or is it the other way round?
There is another reason why Tiger is a favorite this week; he is one of the few who has played Harding Park and even better, he did it very well.
He won the 2005 WGC-American Express at this course. His scores that week were all 68 or under. In the 2000 Presidents cup, he routed his opponents 5-0-0 on the same course.
The other player to watch is Jordan Spieth. A PGA Championship is the only thing holding him back from joining that elite group of PGA players who have won a career grand slam, meaning they have won all four majors at least once.
It would also immortalize him as the fifth golfer to have won a Career Grand Slam. Only four other golfers have done it: Gene Sarazen, Gary Player, Jack Nicklaus and Tiger Woods.
It's no mean feat winning a career Grand slam. Just ask Phil Mickleson. His bugaboo is the US Open. His best chance came at the 2008 open and punters were already sure he had it in the can.
Then disaster struck; he slammed his tee shot on the last hole into a trash can! The US Open is the one Major that has eluded him, placing him among the twelve PGA players in that predicament of a missing major.
Lurking menacingly at the back will be some other never say die great players. One player I have been watching closely is Englishman Tyrell Hatton.
He is consistent and never far off. He has a solid all-round game, is currently ranked 14th and can easily pull off an upset.
I would love to think that Dustin Justin is also in the mix. But just like Bryson DeChambeau, this course does not suit him. Bombers have no big advantage this weekend. But the ninth and twelfth holes are drivable, so there is still some fun to be had.
The Harding Park course may well be the winner and the winner could be a surprise. The course has been set up as a Par 70, over 7,234 yards. Hardly the longest in the PGA Tour.
But it is a layout with teeth. The postcard image picturesque Cypress tree lined course features tight fairways and lush rough.
Its location at sea level means the course will play the whole 7,234 yards. Add in the heavy sea air, some wind and probably some fog and suddenly ball placement becomes crucial. It's a shot maker's course, not a boomer's course.
A conservative play will see players being left with long approach shots that need long irons. And guess who is the best with long irons? Tiger Woods. Hands down, he is the best golfer ever with long irons.
The big noisy elephant in the room is Covid-19. The PGA Championship used to be the last Major of the year, glories last stand, as they nicknamed it. The Coronavirus turned that upside down and suddenly it is the first.
Fear of the Virus has seen five previous PGA Championship winners opt not to travel to the City with a Golden Bridge. Citing a previous surgery and diabetes, John Daly has bowed out.
So has Vijay Singh, Francesco Molinari, Y E Yang and Padraig Harrington. A total of 12 players who qualified have opted out.
It's not just the players who are inconvenienced by Covid-19, Bay area residents have been waiting anxiously to watch this Championship up close.
But they will have to settle for TV, just like the rest of the world. There shall be no spectators. Sports without Spectators is turning out to be the New Normal. Our own Magical Kenya Open in November will be conducted under the same protocols and rules.
LipOuts: Isn't it pleasant that the 2020 PGA Championship is being held on a City Course, a Muni as they call them over there? The course occupies only 163 acres or land.
Nairobi is unique as the only Capital City with a National Park right in the middle. Would be asking for too much for Nairobi County to build a Public Golf Course? The land is right there: Ngong Road forest, before it is all grabbed! Over to you Kenya Golf Federation. @pigamingi1, [email protected]