Former Mombasa Golf Club captain Mbua dies of coronavirus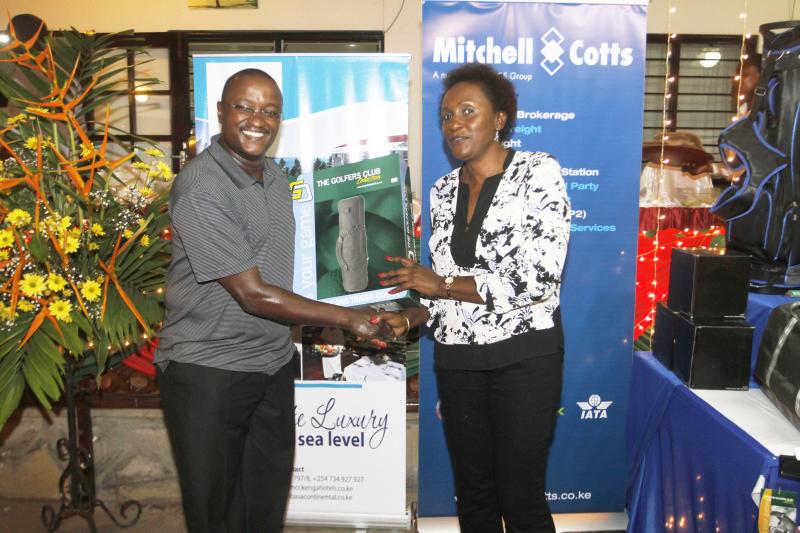 Former Mombasa Golf Club captain Mark Mbua is dead.
According to reports, the 51-year-old died on Sunday morning, April 5 at around 5 am while admitted at the Coast General Hospital.
The 51-year-old was the general manager in charge of terminals for logistics at Mitchell Cotts.
A golf official revealed Mbua succumbed to the coronavirus while isolated and undergoing medical treatment.
He was admitted to hospital on March 30.
According to the immediate former chairman of the club Simon Wambugu, Mbua was a real gentleman and a friendly man who loved to play golf.
"He was a real buddy, personally. He accompanied me to my son's wedding in Kigali, Rwanda in November last year. Mark you, we were competing with for the chairmanship early March. That shows you the type of person he was. He was a gentleman on and off the course," explained Wambugu.
Wambugu goes on to hail the ex-captain as a family man and a go-getter.
"He was friendly to everyone in the club. He was a family man. He always used to wear one t-shirt with his lastborn daughter's name," said Wambugu.
It is reported staff who had been in contact with Mbua have quarantined.
He served as captain of the Mombasa Golf Club between 2017 and 2018.