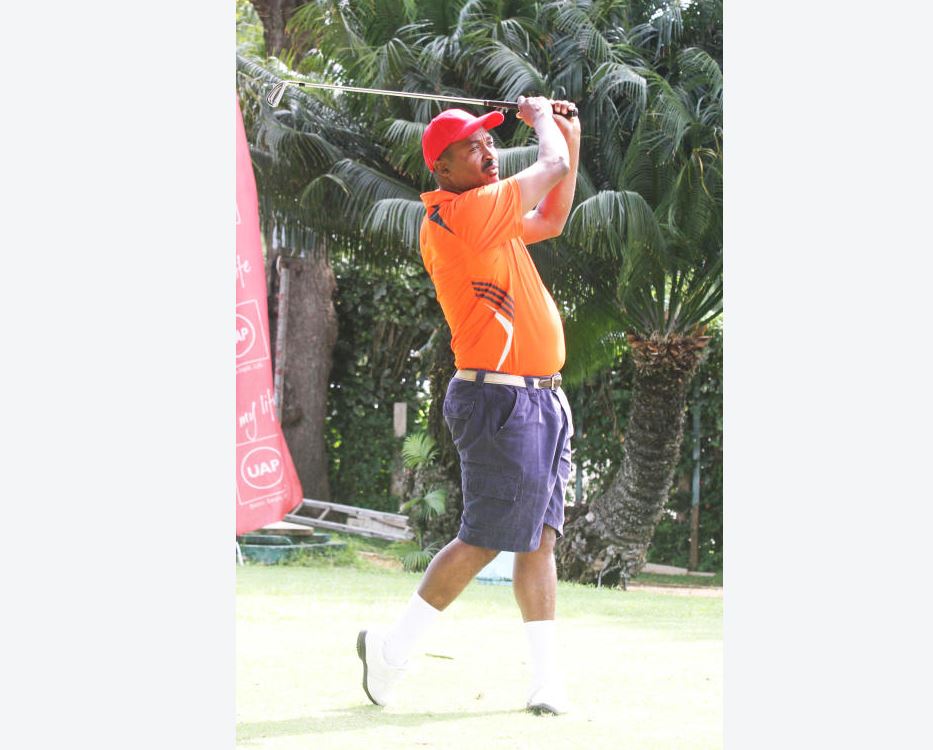 With most golfers and sponsors taking time off to celebrate Christmas, Mombasa's George Githinji was a busy man.
Playing off handicap 06, Githinji carded 74 nett to emerge the overall winner of the 2019 Club nite year-ender trophy at the par 71 Sea-Link Mombasa Golf.
The golfer starred in the day-long 18-holes tournament, which was sponsored by the Club and attended by 100 golfers.
Githinji registered 10 level pars against seven bogeys and one single double bogey shot at the shortest par four- fifth hole in both nines to give him the victory.
"The course has not been so kind to me this year, but I am extremely glad to have won the trophy and hopefully 2020 will be a good golfing year for me," said Githinji.
Handicap 29 Eunice Ndikwe, on 75 nett, was the runner-up, while handicap 17 Ken Mwangi, who had a score of 77 nett, finished third.
At the Naivasha Sports Club, handicap 08 Benson Kihara posted 34 nett to emerge the winner of the nine-hole club nite golf tournament played at the weekend.
Boston Omari, playing off handicap 08, carded 35 nett to finish second while handicap 10 Joseph Ng'anga on 36 nett was third.
Elsewhere at the par 71 Muthaiga Golf Club, handicap 21 Jeremy Ndungu Junior, who had the day's top score of 64 nett, won the Saturday Friendlies and casino Golf tournament.
Thika Sports Club's handicap 08 P. Nduati brought a countback score of 72 nett to claim the runner-up's slot after tying with home club's handicap 05 Evans Vitisia, who was third.
And at the par 72 Leisure Lodge Golf Resort Club in South Coast, home club's handicap 15 Jonathan Evans produced 34 points to emerge the overall winner of the 2019 Dr Meister Memorial golf tournament.