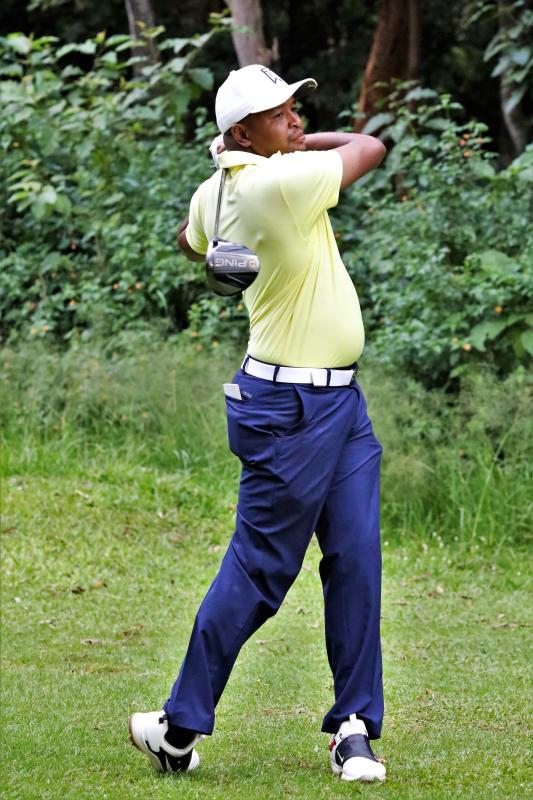 Alex Mwangi emerged the overall winner of second edition of the Windsor Motors Golf day with a compact score of 41 stableford points.
Playing off handicap 15, Mwangi carded 25 stableford points from the front nine collapsing on the back nine to pick an additional 16 points and claim the top honors.
The club-nite event was presented by motor dealer Windsor Motors and was played on stableford format off full handicap, where a filed of 97 golfers participated in the event at the par 72 Windsor Golf and Country Club.
Kamau Thuge, playing?? off handicap 7, was the second best placed male golfer on a score of 40 stableford points comprising 21 stableford points from the outward nine and an additional 19 stableford points from the inward nine.
Mike Macharia, playing off handicap 14 and on a score of 38 stableford points, was third. His was an identical score of 19 stableford points from both nines.
In the ladies' category, handicap 18 Rahab Karoki emerged victorious after returning a sterling score of 47 stableford points.
She picked 21 stableford points from her front nine and an equally amazing back nine from where she garnered an additional 26 stableford points to clinch the prize.
Karen Golf and Country Club golfer Sam Kairu, playing off handicap 12, emerged the Guest winner on a superb score of 43 stableford points with handicap 6 Joyce Wanjiru taking Guest winner second on a score of 39 (19+20) stableford points.
In the Nines, Manish Shah won the First Nine on a score of 20 stableford points with ES Kona coming in second on a similar score of 20 stableford points.
The Second Nine prize was won by N Kassam with 22 stableford points as Greg Gathumbi finished second with 19 stableford points.
Kenya's longest drive team-member Anthony Njoroge drove a massive tee-shot 90 yards short of green on the par-4 18th which plays 408 yards off the white marker to claim the Longest Drive men prize as Joyce Wanjiru, another top lady golfer, won the Longest drive in ladies category.
Meanwhile, Pablo Larrazábal won the European Tour's season-opening Alfred Dunhill Championship after losing a three-shot overnight lead and then making three birdies on his last four holes for a 3-over 75 and a one-stroke victory.
The final birdie was on the par-5 18th to finish at 8-under 280.