Calm Muraguri conquers Railways course in style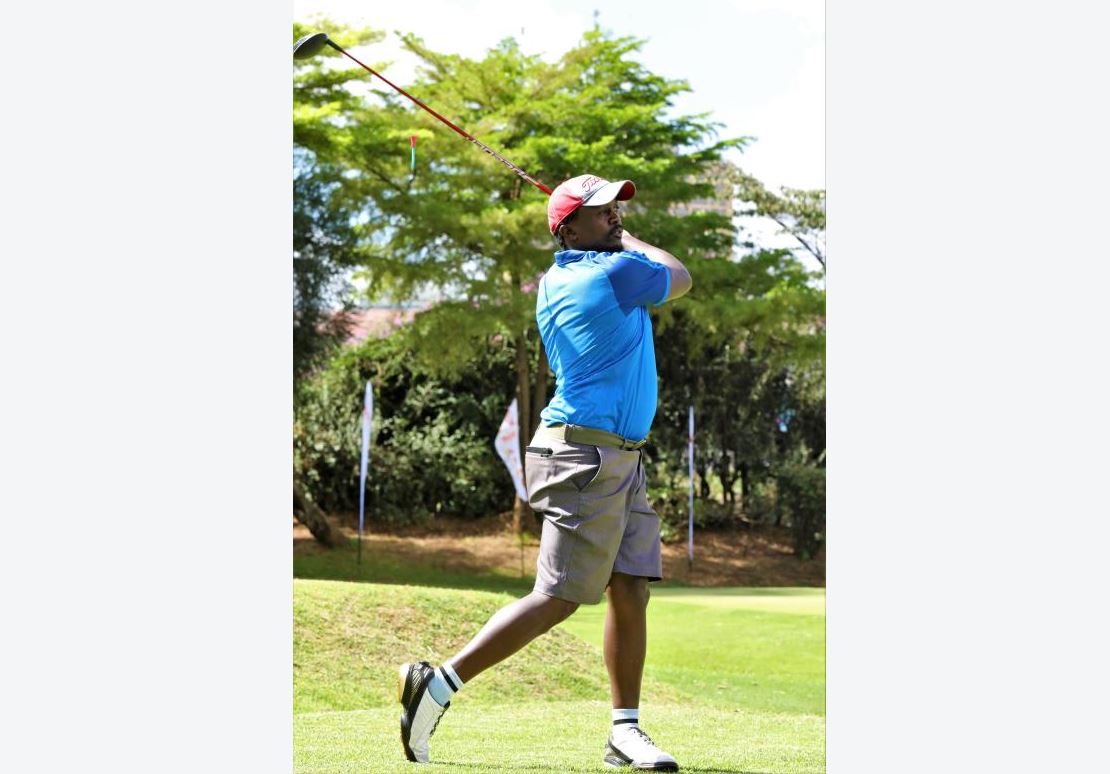 Towering George Muraguri, fondly known as Sir George by his fans, carded a final round total of 39 stableford points to emerge tops during the SKF golf day at the par 72 course, over the weekend.
Playing off handicap 13, Muraguri of Kenya Railways Golf Club, enjoyed one of his best rounds of golf as he completed a win that replenished his trophy chest after a long absence from the podium.
He attributed his triumph to his long iron and wood shots. According to Muraguri, his tools of trade enabled him make use of the accommodating greens on regulation despite having a few challenges with his short-game, which was average though.
BOOKING COMPLETE UNIT
A precise long hitter, Muraguri had a great golf outing, sinking six pars that included, three on the front-nine on; the par-4 third a dog-leg right, par-3 fourth and on the par-3 sixth.
On the back-nine, Muraguri sank his pars on the par-4 11th, par-3 15th and on the homestretch, par-5 18th.
He bogeyed the opener, a par-5, par-4 second, par-4 seventh, par-4 eighth, par-5 ninth and the par-3 17th holes.
His best score for the day was when he found the hole in three on the par-5 10th for an Eagle before icing it with a birdie on the par-5 16th hole.
He, however, fumbled on the par-4 12th from where he picked a double-bogey that disoriented him, playing worse on the subsequent par-4 13th and 14th holes as he registered no-returns.
"I came out to the course to relieve myself of stress and have a good-time out here, where a breath of fresh air comes with the serenity that the course offers," said Muraguri.
"I never imagined I could emerge victorious, but I am happy it came my way after such several failed attempts."
"The course is in top condition and equally playing well. I think it's one of the most improved courses around."
"I played alongside G Gakima and D Muchungu. The two were used to beating me, but today, I am happy I have turned the tables."