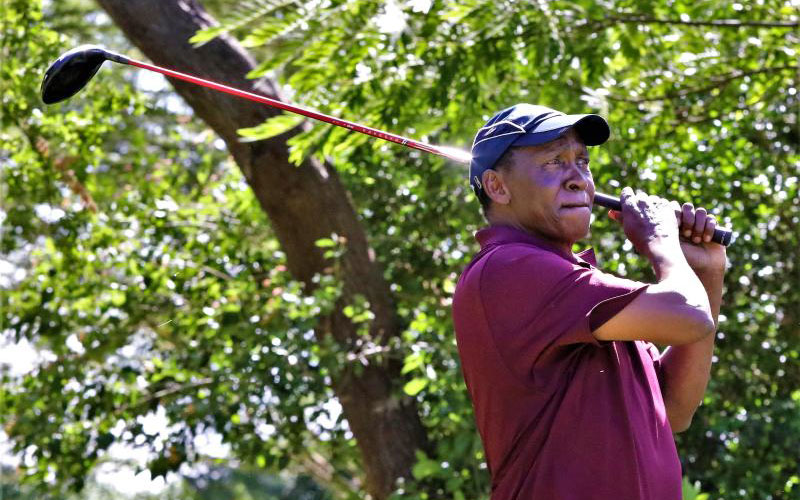 With his win at the 83rd Master Tournament, Tiger Woods announced to the world that he is back in a big way and he also gave Christian preachers an opportunity for a sermon.
How would Woods be an opportunity for a sermon you ask? Well three Sundays ago, my priest told us about the parable of the prodigal son and how after he had squandered his father's wealth, he lived in squalor. Things got so bad that he went back to his father and begged for forgiveness.
SEE ALSO: FKF Elections: Mwachiro roots for former players in football management
A week after the lesson of the prodigal son, we learnt about the woman that was found in the act of adultery. The traditions of the time dictated that she be stoned to death. Jesus, after some silence, asked for the person that had not committed any sin to throw the first stone.
Ten years ago, Tiger Woods started a period where he was the epitome of the prodigal son and the adulterous woman, all rolled into one. The golfing world treated him like one who had betrayed their trust which to them was the legacy bestowed upon him as the world number one and squandered it in riotous living. He desecrated the sanctity of his matrimonial vows by knowing several women in the biblical sense.
SEE ALSO: Klopp: City's appeal victory not good for football
To make matters worse for Woods, he suffered many injuries that made it virtually impossible for him to compete. He was down on his knees begging for forgiveness and sometimes in physical pain but the media continued to throw stones at him and we, his fans, stood aside and did not come to his aid.
Even after his sponsors, Gatorade, Accenture, AT&T and Gillette, left him at the lowest point of his life, Nike stayed with him. On Palm Sunday, as Tiger Woods was winning his fifth green jacket, the white Nike swoosh was prominently displayed on his shirt and that of his son. At the same time, the Nike golfing merchandise sold out from their online store. Their decision to stay with Woods through his hard time is paying off.
SEE ALSO: Kosgei gutted as Chicago Marathon cancelled over virus fears
Back home, the Easter weekend is known for the highly competitive Easter Tournament also known as the Tannahill Shield. Started in 1924 by one of the founding fathers of the Kenya Golf Union and also a past captain of the Royal Nairobi Golf Club, Arthur Tannahill, the Easter Tournament continues to draw top golfers from various clubs in the country.
This year, the nine clubs that will be taking part will be Royal Nairobi Golf Club (the hosts), Mombasa Golf Club (the permanent guests), Limuru Country Club, Muthaiga Golf Club, Sigona Golf Club, Windsor Golf Hotel and Country Club, Western Kenya (a combination of the top players from western Kenya), Vet Lab Sports Club and making a return after being in the cold for one year is Railway Golf Club. After last year's poor performance, Karen Country Club will be missing out this year.
If there is one enduring golfing tradition in Kenya that amateur golfers look forward to more than any other, it is the Tannahill Shield. When Arthur Tannahill started the tournament 95 years ago, he had in mind a tournament that would bring golfers from different parts of the country together in a foursome match play competition. This continues to be the case.
I have two suggestions for the Royal Nairobi Golf Club's captain Bernard Mwaura that are in the spirit of Easter and his predecessor, Arthur Tannahill.
One: in the first Easter Tournament of 1924, Arthur Tannahill invited Nyeri Golf Club, Nakuru Golf Club, Mombasa Golf Club, Muthaiga Golf Club and Kiambu Golf Club. Nyeri were unable to raise a team of eight players to participate in that first tournament. As things have changed over the years, Royal Nairobi Golf Club has invited a team drawn from Western Kenya clubs as Nakuru Golf Club were unable to compete effectively. Why not do the same for Mt. Kenya region? Nyeri Club can come together with Nanyuki and Nyahururu.
Two: In the spirit of forgiveness that is the reason for Easter, invite Kiambu back. Some members may have behaved badly in the past and gone against the spirit of the game of golf, but that was 20 years ago. It would probably make it more competitive if we had more teams waiting for more than one year after relegation.
Have a blessed Easter weekend.