Weekend clubs round up: Rookie Ondeng'a leaves veterans stunned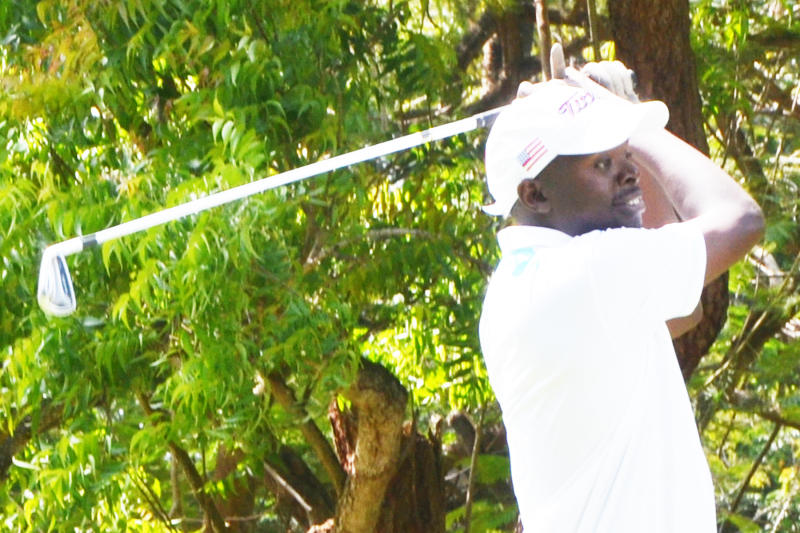 Rookie Ondeng'a shocks veterans
Golfer surprises big shots at Nyali to claim Mayfair Insurance golf tournament title.
Mombasa rookie Daniel Ondeng'a began playing golf in May, got his handicap in June and since then, he has never turned back.
Six months of hard work seems to have finally paid off when the handicap 23 home golfer surprised experienced golfers to win his first major trophy in the 2018 Mayfair Insurance golf tournament at the par 71 Nyali Golf and Country Course in Mombasa County on Saturday.
Ondeng'a conquered the challenging course to return an excellent score of 43 stableford points to bag the overall title.
Mayfair Insurance Company sponsored the one-day 18-hole stableford tournament that attracted a large field of 195 golfers from the home club, Mombasa, Leisure, Vipingo, Malindi, Guests and staff of the sponsor, who have valid handicap.
Ondenga's victory came after rolling six level pars against mixed bogey shots in both nines to claim the lead and complete his first major victory.
"I thank my partners for their support. It was a wonderful day and the course was playing well. Golf is golf and yes, it was just my day," said Ondeng'a.
Take a quick survey and help us improve our website
Take a survey
Club mate handicap 04 William Kaguta was the men winner with 41 points, while handicap 20 Kennedy Gachancha, also from the club, was the men runner-up on 40 points.
Handicap 18 Truphena Oyaro won the Lady's title on 40 points and handicap 29 Purity Mutinda was the runner-up on 38 points.
Fourteen-year-old school boy from Mombasa Academy Nathan Ngweno, playing off handicap 20, had the day's second best score of 42 points and walked home with the best junior prize.
Handicap 21 Paul Macharia, on 32 points, was the best senior.
Gurbux Singh, a member of Nyali Club and playing off handicap 04, won the Staff prize on 41 points, while handicap 28 Josiah Mwangi, on 35 points, was the best guest.
The company's group founder Peter Kenneth, a member of Vet Lab Club and playing off handicap 12, returned with 16 points.
Kenneth thanked the club and golfers for taking part in the tournament and promised to make it an annual event that will be held at the same venue next year.
Meanwhile, home club's handicap 08 Eliud Kemboi posted 42 points to beat a team of 120 golfers in the 2018 Vivo Energy sponsored golf tourney at the par 72 Nandi bears Club on Saturday.
Eldoret's E. Mengech brought 39 points to finish second while club mate's Lady Captain Jane Koech posted 34 points to win the Lady's prize.